11/3/2016: – National Author's Day was a couple of days ago.
Choose a book written by one of your favorite authors.
For this week's Book Traveling Thursday, I am going to go with This Lullaby
by Sarah Dessen. Of course I HAD to go with one of the many AMAZING books
by Sarah Dessen! How can I not? She is one of my new favorites, and I am lucky
that I haven't used all of her books yet…It's getting there though. 😐
Thankfully she will have a new book out in 2017!
I CAN'T WAIT! 😀

1.) Portuguese 2.) US 3.) Polish 4.) US 5.) UK.
This week's favorite would have to be the Portuguese cover.
I LOVE IT! Even though I can read/understand the language, I 
would LOVE to own that cover! 😀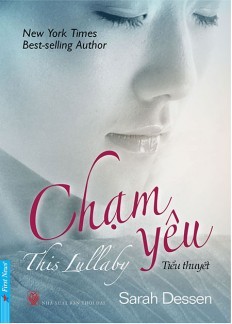 1.) French 2.) Portuguese 3.) Vietnamese 4.) German 5.) Spanish.
My least favorite cover for this week, would have to be the Vietnamese
cover. I'm sorry, but they should have at least have use a girl that fit Remy's
description at least a tiny bit. Well unless they changed the character
in the book, which I doubt they did…

*Book Traveling Thursdays is a weekly meme created by Cátia @The Girl Who Read Too Much and Danielle @Danielle's Book Blog. To Find out more/Join the Goodreads group, click HERE.