Most Misleading Synopses:

1.) I Take You by Eliza Kennedy.
I was on a high after reliving my live of Something Borrowed, and Something
Blue by Emily Giffin, so when I saw this book, I HAD to have it! I thought I was going
to be reading  another Darcy like story, and that is not what I got…It was far from
it! It was more like PORN! No Thanks! 😦
2.) Thirty Days To Thirty by Courtney Psak.
From the looks of it, I thought this was going to be a well put together adventure,
but it was nothing but cheap. Everything happened to quickly, and achieving her list,
was just too easy. WAY TOO EASY! It's like everything was handed to her on a sliver
platter. She didn't really have to do anything for herself, because homeboy was
so far up her ass, and had everything waiting for her. 🙄 There were no
twists and turns. You always knew what was coming next.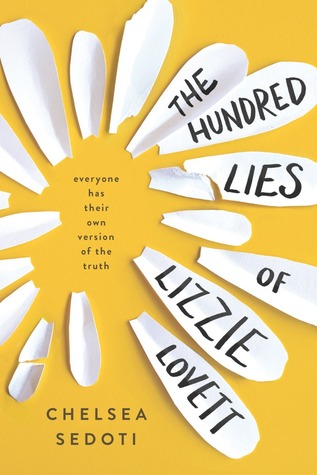 3.) The Hundred Lies Of Lizzie Lovett by Chelsea Sedoti.
The synopsis had me thinking I was going to be reading a Veronica Mars
type book, but it was nothing like it. This girl just seemed CRAZY! This could
have been great, but it just wasn't what I was looking for.
4.) Artichoke's Heart by Suzanne Supplee.
This sounded like it was going to be a coming of age story about a girl 
who finds love in herself, but what I got was a book that just seemed to be 
about bagging on fat people…Really? What did I read? I wish I could get
that time back…If someone knows how I can, let me know!
5.) If I Fall, If I Die by Micheal Christie.
I don't know what even happened in the end…I had to give up. It started
out one way, and took a completely different turn…I just don't get it. If the story
stayed the way it was portrayed in the synopsis, it could have been great. 

*Top 5 Wednesday is a weekly meme created by GingerReadsLainey,  and is now hosted by ThoughtsOnTomes. To find out more/Join, check out the Top 5 Wednesday Goodreads group here.