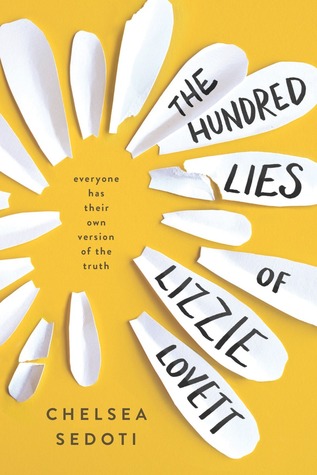 Book: The Hundred Lies of Lizzie Lovett by Chelsea Sedoti.
Synopsis: Hawthorn wasn't trying to insert herself into a missing person's investigation. Or maybe she was. But that's only because Lizzie Lovett's disappearance is the one fascinating mystery their sleepy town has ever had. Bad things don't happen to popular girls like Lizzie Lovett, and Hawthorn is convinced she'll turn up at any moment-which means the time for speculation is now.
So Hawthorn comes up with her own theory for Lizzie's disappearance. A theory way too absurd to take seriously…at first. The more Hawthorn talks, the more she believes. And what better way to collect evidence than to immerse herself in Lizzie's life? Like getting a job at the diner where Lizzie worked and hanging out with Lizzie's boyfriend. After all, it's not as if he killed her-or did he?
The Rules:
Grab a book, any book.

Turn to page 56 or 56% in you E-Reader. (If you have to improvise, that's okay.)

Find any sentence, (or few, just don't spoil it)

Post it.

Add your URL post below in the Linky. (Add the post URL, not your blog URL.)
The 56:
"Go to homecoming with me," I blurted out.

"What?" Enzo looked baffled by the sudden change in conversation. I  was a little surprised myself. "Please?" I said before I could think about it too much. "I want to wear this dress somewhere. And it would be fun to go together." Granted, the last party we'd attended hadn't been a roaring success. But I'd stay away from alcohol, and it wasn't like I could get in another fight with Emily–we weren't even speaking to each other.

*The Friday 56 is a Weekly Meme hosted by Freda's Voice.