Ten Books I Really Love But Feel Like I Haven't Talked About Enough/In A While:

I'm also going to talk about books that I think more people should be talking about.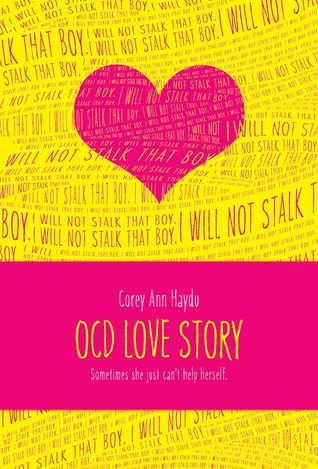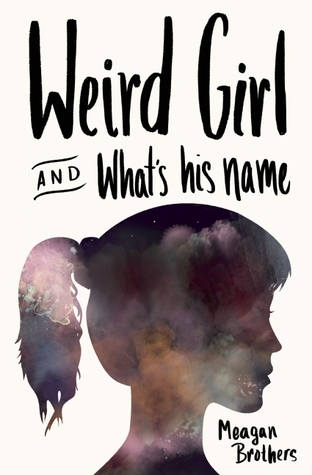 1.) OCD Love Story by Corey Ann Haydu.
I really loved this book, but it's just hard to put together the
words to describe how I really felt about it.
2.) Weird Girl and What's His Name by Meagan Brothers.
I feel like not a lot of people talk about this book. Why aren't you!?
Maybe I'm looking in the wrong places? I don't know, but it's a great
book and everyone should read it at least once.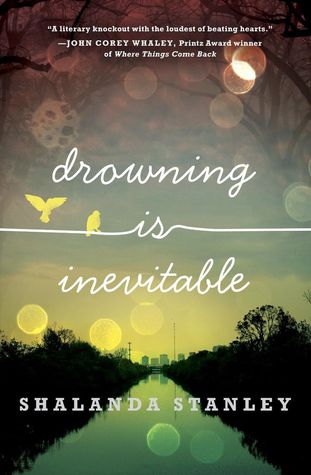 3.) Sugar by Deirdre Riordan Hall.
I was really happy with the end of this book…Well it was bittersweet.
At first I was scared because I thought it was just going to be a book
about a fat girl who just sat around being self deprecating, but it is MUCH
MORE than that! It's such a great story that everyone should read, and be
talking about!
4.) Drowning Is Inevitable by Shalanda Stanley.
This was such a great read! Sadly, I haven't heard many people
talking about this book. What's going on? Everyone NEEDS to read this!
I love the friendship/bond between Olivia and Jamie. It just shows us that
their can be platonic relationships between boys and girls. Everything doesn't
always have to be so messing when it comes to friendships with the opposite
sex. The ending broke my heart, but it was still well worth the read!

5.) The One Thing by Marci Lyn Curtis.
I know this book only came out in September of last year, but I think more
people need to be reading and talking about this book. It is very different
from most of the YA books I read all the time. This was my first time reading
a book who's main character is blind. It was very interesting!
6.) Tell The Wolves I'm Home by Carol Rifka Brunt.
I first read this book when it came out back in 2012, and I LOVED it.
Since then, I've only read a couple people talk about…They also loved
it, so what does that tell you??? YOU SHOULD READ IT TOO! It's the first
book I've read where a character dies from AIDS. It's something you don't
really find in YA books, and it was nice to see how something like that affects
people, and their loved ones.

7.) We Have Always Lived In The Castle by Shirley Jackson.
This one is actually a VERY old book, so I get why a lot of people aren't talking
about it. I read it about 2 or 3 years ago, so I haven't really talked about it
because I haven't read it in so long. But if I do decide to reread it, I will review it
on this blog. 😀 I first picked this book up because it sounded very eerie and creepy!
It did not disappoint! It's not scary, it just makes you think about people, and
what they are secretly capable of… P.S. Isn't that a great cover!? I NEED IT IN MY LIFE!
8.) The Particular Sadness of Lemon Cake by Aimee Bender.
I read this book over SIX YEARS AGO! WHAT!? It's been that long?
I don't even know how I came across this book. I think it just caught
my eye at the library one day, and I read the synopsis and thought, why not?
Boy am I glad I picked it up. It's very different from the types of things I
read now, but it was oh so good! I've literally only heard 1 person talk about
this book in 2015, and I think that needs to change. This one is a reread for sure!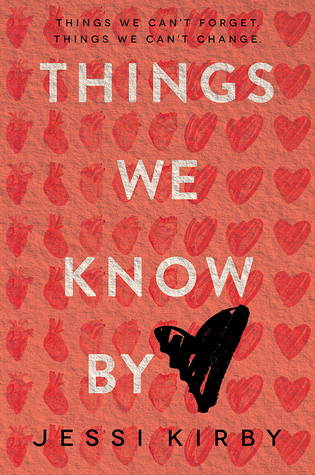 9.) Where'd You Go Bernadette? by Maria Semple.
At first I didn't think I was going to like it much, because of the way it
is written. But surprisingly, I ended up LOVING IT! Everyone needs to
read this book at least once! Side Note: This book has A LOT of cute covers,
I WANT THEM ALL!
10.) Things We Know By Heart by Jessi Kirby.
I feel like there not a lot of YA fiction that covers transplants, and I think
there needs to be more of them written. This book is almost a year old and
it is SO GOOD, so I am very surprised that more people aren't talking about
it. And if they are, point me in that direction, because I would love her hear
others thoughts about it! 😀
That's it for this week's Top Ten Tuesday, I hope you enjoyed reading it! 😀
What are some book that you think should be talked about more? Maybe I
will add the to my never ending TBR Pile! 😀

*Top Ten Tuesday is a weekly meme
hosted by The Broke and the Bookish.