Ten Reasons I Love X – Could be a certain book, character, author, your indie bookstore, a fandom, a TV Show, reading, a hobby, a genre. Honestly anything you want to gush about.
I usually try and skip these topics because I can never figure out what to write about…There's just so much that could fit under this, but at the same time, I can't think of anything!!! HELP!!! Whatever, I guess I can talk about one of my new favorite TV Shows!! YES! Let's get this over with! 😉 
10 Reasons I LOVE



1.) In my opinion, compared to other popular shows
that take place in NY, the main and supporting
cast is pretty diverse.

2.) Abbi & Ilana are best friends in real life.
It's all them, just turned up a few notches.

3.) It is HILARIOUS!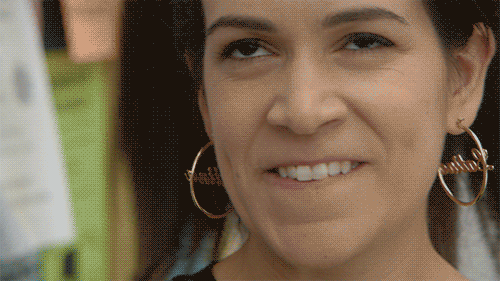 4.) It's all about being a woman, and girl power.

5.) I feel like Ilana is comfortable in her skin,
and doesn't give a BLEEP!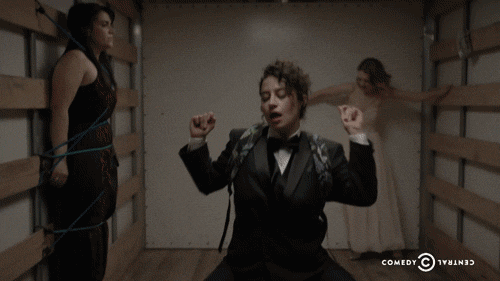 6.) Abbi is a closeted Nut Job.

7.) Abbi and Ilana, balance each other out.

8.) I like that the special guests, don't take
themselves too seriously. That nude scene with
Blake Griffin…I mean, come on!

9.) I love how most of the characters on
the show are real life friends.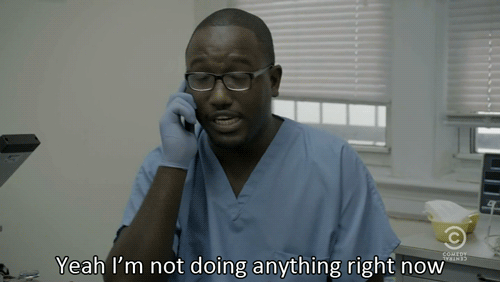 10.) I just LOVE Ilana's all around crudeness.

That's it for this week's Top Ten Tuesday!!
What are some of your favorite TV Shows?

*Top Ten Tuesday is a weekly meme
hosted by The Broke and the Bookish.