The best book you've read in the last year.
I would have to say that it is, The Sky is Everywhere by Jandy Nelson.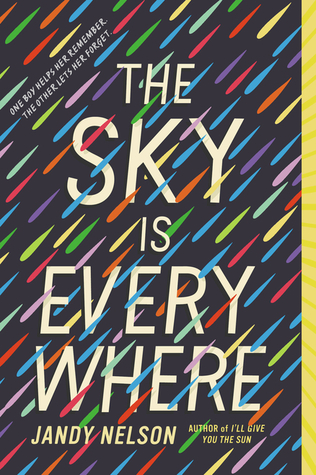 I got this book when I participated in the CG Swaps, from my partner Sandra.  It was on my wishlist and I am so glad that I got it.  The Sky is Everywhere wasn't over the top like most YA books dealing with death.  I really loved it.  I gave it 5 Stars!