Books On My Fall TBR List:
As of right now, I am not doing so well in the reading department. I am
trying though! I just read a book, and then I don't feel like reading another
one.
This is so sad! I'm like 10 books behind my Goodreads Reading Challenge!
Yes, I did just say TEN!!! I have too much pride to lower my goal AGAIN, so I
guess I'll just try and stick it out. I really would like to get to these books
before the season is over, but we'll see what happens. Wish my luck! 🙂
My Fall

TBR

:
 
1.)Luckiest Girl Alive by Jessica Knoll.
2.)Vanishing Girls by Lauren Oliver.
3.)Made You Up by Francesca Zappia.
4.)The Graveyard Book by Neil Gaiman.
5.)Backlash by Sarah Darer Littman.
6.)Am I Normal Yet? by Holly Bourne.
7.)The Death Of Bees by Lisa O'Donnell.
8.)Find Me by Romily Bernard.
9.)Tell Me Three Things by Julie Buxbaum.
10.)Every Last Word by Tamara Ireland Stone.
EDIT!!!
I CAN'T BELIEVE I ALMOST FORGOT ABOUT THE SUN IS ALSO A STAR!!!
WHAT IS WRONG WITH ME!?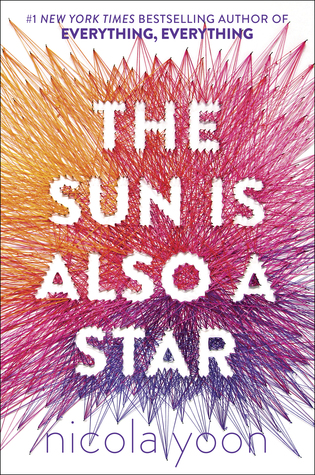 *Top Ten Tuesday is a weekly meme
hosted by The Broke and the Bookish.