5 Vegan Dishes I Plan On Making For Thanksgiving

:
1.) Vegan Dressing. Others know it as Stuffing, but my family calls it dressing. I don't really know why…Maybe it depends on where you come from, but my parents are from Arkansas, and they call it dressing, so I grew up calling it dressing. Anyway, I am super excited to try this out for myself. I've did a little research to see what other vegans do, but I think I am just going to wing it. Hopefully it comes out good…I have a feeling that it will. 😉
2.) Potato Salad. Every year I make my aunts potato salad, but seeing as this year I'm a Vegan, I have to do it my own way. I'll probably still make the other one for my family, but I'll be making a vegan version for my sister and I.
3.) Pecan Pie. Now, this will be my first time EVER trying to make a Pecan Pie. I've always wanted to try, but I've always left it to the pros. This time is different, because I need it to be different…We'll see how it goes…Great I hope!  *Crosses Fingers*
4.) German Apple Crumble Pie. This will also be a first. I've always wanted to make some sort of apple pie, but I always chicken out last minute…Not this year. I CAN DO IT! 😀
5.) Vegan Turkey. Well this one isn't going to be too hard, because it is going to be store bought…It's frozen, and all I have to do is toss it in the oven. I've had other mock meat from this brand, and the ones I have tried, have been pretty good. So, hopefully this will not be a turn off!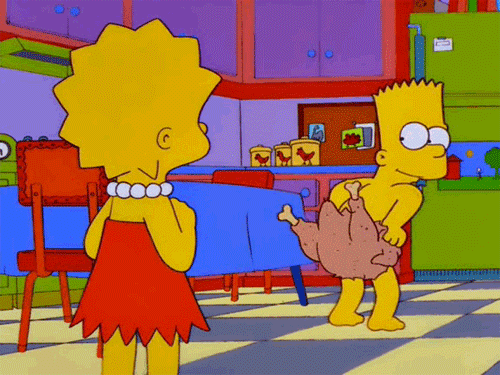 *5 Things On Sunday, is a weekly meme created by Kendra @ Reads and Treats. To join in on the fun, please visit Kendra's blog, for more information!