5 Family Traditions

:
1.) Christmas Music. Every year, usually during the third week of November, the Christmas tune are on and popping. Most of the time I wait until Beth from Beth and Friends(99.9 KEZ)  starts playing them, but this year, I've started a little bit earlier…Sorry Beth, I had to! 😉

2.) Thanksgiving Baking. EVERY Thanksgiving, I do all of the baking…Well most of the baking. I let my mom do all of the heavy lifting like the Sweet Potato Pies…That's all her. Wouldn't want to ruin a good thing! 😉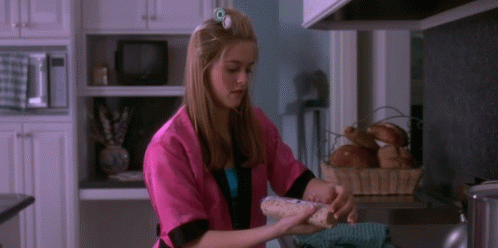 3. Christmas Eve. Every year we open one present on the night of Christmas Eve…Well the kids do, I'm a little to old for that now. The funny thing is, each year, my sisters and I always go back and forth with my mom on whether or not we've always done in at night. I could have sworn that we've opened a few things in the morning, when I was younger…Oh well! 🙄

4.) New Year's Grapes. Each year, when the clock strikes 12(AM), we all have to each 12 Grapes, and ONLY 12! One to bring good luck for each month…It's the first thing we have to eat in the new year.

5.) Black Eyed Peas. I remember HATING when we had to do this as kids, but each year we all have to eat at least one spoonful of Black Eyed Peas during out New Years dinner…I don't really mind it anymore seeing as I kind of like them now, but I can tell my niece hates it as much as I did when I was her age. 😆


*5 Things On Sunday, is a weekly meme created by Kendra @ Reads and Treats. To join in on the fun, please visit Kendra's blog, for more information!