I wasn't tagged to do this tag, but I saw it over on Michelle's Blog Book Adventures,
and I thought, "Why not?!" I love the Addams Family, and it is the Halloween season,
so I am jumping right in the action! I know this is a book tag, but I'm gonna
mix it up a little, and also include Movies and TV Shows. Enjoy! 😀
Morticia Addams the mother and a witch – What is your favorite witch book?

I don't read many books with Witches in them, and the books I have 
read, I didn't really care for them…*Cough* Bloodlines Series *Cough*
So I'll just use a movie, and that is THE CRAFT! Nancy was my favorite!
I know she was crazy as hell, but she was VERY entertaining! 🙂
Gomez Addams is a loving father – Who is your favorite fictional dad?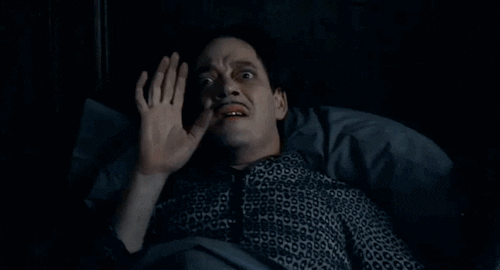 Most of the books I read have shitty as parents in them, so this was a hard
one…The person I pick wasn't really a dad…Well yes he was, his wife gets 
pregnant…Anyway the man I choose is Jamie Hunter from Lock & Key
by Sarah Dessen. He was amazing! 
Uncle Fester Addams can generate electricity – What books makes you light
up so much that you can't stop yourself talking about it?

Sarah Dessen books! She is an amazing writer, and all of her books…Well
most of her books are AMAZING! (I didn't really care for The Moon & More… 😦 )
Anyway, if you haven't already, you should defiantly pick up at least ONE
of her books. You won't regret it! 😀
Wednesday Addams is obsessed with death – If you could have killed
off a character in any book who would it have been?

St. Clair from Anna and The French Kiss by Stephanie Perkins…Or Peter
from To All The Boys I've Loved Before by Jenny Han. I just hate them! Well
I shouldn't say hate exactly…I just don't like them! 😡
Pugsley Addams has a vicious nature and plays nasty pranks on everyone
– Who is your favorite villain?

I'm gonna use one of the biggest bastards in the world…VINCENT KENNEDY
MCMAHON. He is pure EVIL! But I love it! 😉
Lurch is based on Frankenstein and a zombie – What is your
favorite adaptation of a story?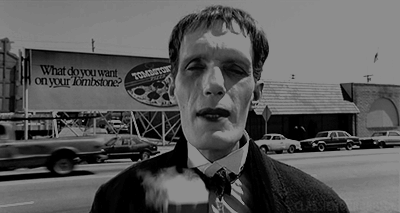 Movie? I would have to say either The Lovely Bones by Alice Sebold, or
Girl Interrupted by Susanna Kaysen. They are both great. I actually liked the
movie for Girl Interrupted better than the book, but that's most likely
because they had to add stuff to make it even more interesting.
Grandmama is an old classic witch – What is your
favorite old classic horror book?

I don't know if you can really classify this book as "Horror," but
I am gonna go with We Have Always Lived In The Castle by Shirley
Jackson. I LOVE that book!
What are you going as for Halloween this year?
I usually don't dress up for Halloween, but this year my niece, 
wanted me and my sister to dress up as witches with her, so
that's exactly what I'm going to do. 😉