Favorite Spooky Settings:
1.) Fleet Street – Sweeney Todd.


I like how it is always gray outside. No matter what time of day, there
is like a grey fog overcast. It's very creepy, but I love the look.
2.) Ballentree Moor – Penny Dreadful.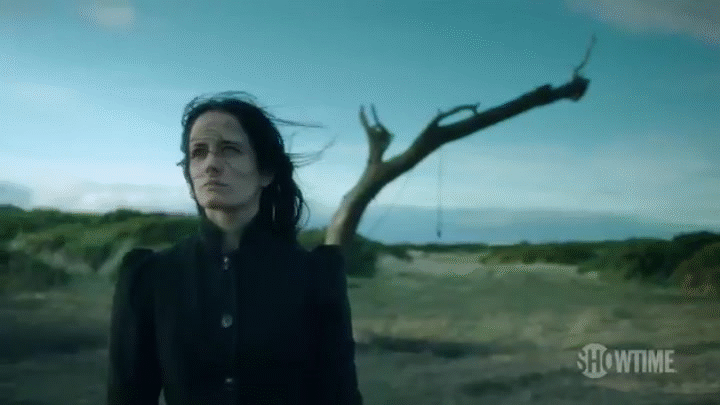 At the Cut Wife's home. It always seems to be nice and windy…Spooky
and windy I should say. I love how it's in the middle of nowhere. It's surrounded
by bushes and trees.I like how even in the day time, it's eerie.The sun could be
shining, and I still feel uneasy. Like something bad is about to happen.
I just LOVE it! 
3.) The Other World – Coraline.


Even though this world is more vibrant/beautiful than Coraline's the real
world, there is still something not right about it…Everything is too perfect to be
true. Everything looks beautiful, but it's all a facade to make you want to stay,
and if you do, all hell will break loose.
4.) The Forbidden/Dark Forest – Harry Potter.


I didn't read the books, but I watched every last Harry Potter Film, and I fell
in love! One of my favorite places in the Forbidden/Dark Forest. You wouldn't
catch me there in a million years! There is no amount of money that would make
me want to even step foot in there! The name alone tells you it's a big NO NO!
Even though I wouldn't go there, I still can't help but think it is
beautiful…In a creepy way.
5.) Les Catacombs – Paris, France.


Okay, now there is NOTHING fiction about this place. And I don't even 
think I can call this a favorite place. I just can't help but think about it any time
someone mentions scary settings. I don't even know where to start with this one.
How could anyone willingly go down into somewhere chock full of dead bodies?
Well skeletons…You know what I mean! Then on top of that, I am always
hearing stories about how it's haunted…NO THANKS! 

*Top 5 Wednesday is a weekly meme created by GingerReadsLainey,  and is now hosted by ThoughtsOnTomes. To find out more/Join, check out the Top 5 Wednesday Goodreads group here.