Inaccurate Book Covers:
I'm gonna go ahead and just use a series that is FULL of bad covers.
The Bloodlines Series by Richelle Mead. Don't get me wrong, I did LOVE
The Vampire Academy Series, but I just feel like the girl fell off the map with
this one. Not only did she play us, but she played Sydney. May Sydney's
hopes and dreams…Along with Adrian's band account, Rest. In. Peace.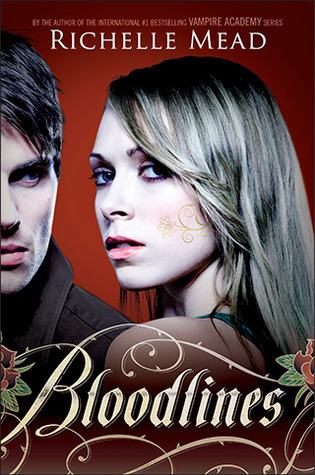 1.) Bloodlines. I can't hate on this cover too much cause I actually kind
of like it. 😉 Just kick Adrian, or whoever that is to the curb, and all is good.
2.) The Golden Lily. I still would LOVE to know who the hell that other girl is
on the cover. It can't be Sydney's sister Zoe, because she wasn't even in this book,
it can't Jill because she has brown curly hair, and it sure as hell cannot be Angeline
because not only is she a redhead, but why would they have her on the cover?
3.) The Indigo Spell. First things first the way they put the cover leads us to
believe that there is some sort of love triangle going on, and there was absolutely
no love triangle going on! Number 2, we know that one of those dudes should have
been Adrian and based on the indigo monstrosity on the other ones face, I think
it's safe to assume that it is Marcus. Nevermind the fact that he doesn't
match the description AT ALL.

4.) The Fiery Heart. Not only is her wig beat, but this title is just plain
childish. Its based off a scene of them making Ed Hardy inspired shirts
for each other. Like??? 
5.) Sliver Shadows. To be honest they should've just Photoshopped Adrian's
petty ass out of the background. All he did was whine in this book. No surprise there!
Why does she look bomb on this cover, but beat up on every other cover? What's up
with that?! Once again Silver Shades Shadows doesn't really have shit
to do with the story.
6.) The Ruby Circle. First of all, The Ruby Circle is the biggest disaster of them
all. Not only does she look dumpy as hell, like she just finished eating an entire turkey dinner, but once again, the title of that book does not match the story at all. At least with Vampire Academy she chose titles that summed up the story, but this title is based off
of one insignificant line in the entire book that has nothing to do with
the bigger picture.
I've said it before and I will say it again, Bloodlines was a big waste of time.
I feel like she wrote it more for herself then the fans. It contradicts so much about
the Moroi/Dhampir world as we knew it and ruined characters in the process. If you
are thinking of reading the Bloodlines series because you are a big Vampire Academy
fan, just don't. Trust me these book covers are the least of your worries.

*Top 5 Wednesday is a weekly meme created by GingerReadsLainey,  and is now hosted by ThoughtsOnTomes. To find out more/Join, check out the Top 5 Wednesday Goodreads group here.