All About The Villains:
I usually don't read books that have your typical "Villain" in them, so I 
am going to share with you, my favorite Villains of all time. They will be from
books (probably like one of two), movies, and VIDEO GAMES!!! Enjoy! 😀
1.) Mileena – Mortal Kombat.


She gets creepier and creepier as time passes, and I can't help but to love
her more and MORE! She is so digusting! Mortal Kombat is one of my most
favorite video games of all time!I've been playing it ever since I was a little kid.
I would really LOVE to know how these people came up with such
an AMAZING idea! 
2.) Tyler Durden – Fight Club by Chuck Palahniuk.


The whole concept of Tyler Durden is genius! He is so badass! Fight Club is one
of the best things ever created. If you haven't read the book or watched the movie
yet, you need to stop whatever you are doing, and do it NOW!
3.) Magneto – X Men.


It's not really his fault he is so bad. I would probably be on his team if I were
a mutant. All he is trying to do, is keep his people safe. If the humans don't want
him to be so damn evil, then they betta quit! 
4.) C.C. Babcock- The Nanny.


MY QUEEN! C Period C Period Babcock! I love this woman with all my heart!
She is such an asshole, and I LOVE IT!!! I will never stop loving her. I really need
to watch The Nanny again. I miss watching her and Niles, continuously being at 
each other's throats. If you haven't watched this show yet, YOU ARE CRAZY!
5.) O-Ren Ishii AKA Cottonmouth – Kill Bill.


This woman was a true badass! I found it hard to fault her for her evilness,
when in my mind, she had the right to be so evil! Well…I guess she really didn't,
I'm just being bias, because I think she is so amazing! 🙂
6.) Beetlejuice – Beetlejuice.


Beetlejuice is awesome! I've loved him since I was a kid. He is extra creepy,
and I've always been a lover of creepy things! For some reason, I never realized he
was considered a Villain. But if you think about it, he totally is. All he wanted to do
was be an ass and cause trouble…I love him! This is the PERFECT time to watch 
this movie. I should get to is ASAP! 😀
7.) Ursula – The Little Mermaid.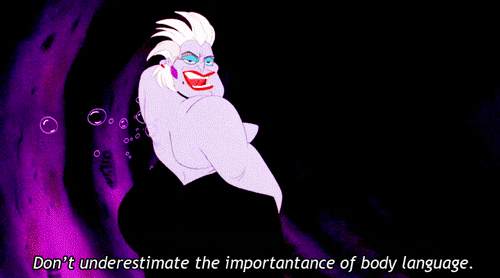 Since I was a kid, I've always loved Ursula! She is pure evil, and I LOVE IT!
I never cared for Ariel's bratty ass, so I was always team Ursula. Too bad she
didn't win at the end! 😉
8.) Judge Turpin – Sweeney Todd.


I know I know, Judge Turpin is a straight up bastard, but I can't help but
love him! It's probably because I have a big FAT crush on Alan Rickman, may
he rest in peace. 😦 Who doesn't?
9.) Bellatrix – Harry Potter.


The number one reason why I LOVE Bellatrix so much, is because she is a total
creepy babe!! She is so scary and I love it. It doesn't hurt that she is played by my girl, Helena Bonham Carter…I LOVE HER! I have a big FAT crush on her too! ❤
10.) Vincent Kennedy McMahon – World Wrestling Entertainment.


I was going to say he is the biggest bastard in WWE history, but that would
have been a lie. Vinny Mac is the BIGGEST BASTARD in Sports Entertainment,
PERIOD!! Name one person that Vince hasn't done dirty. He's even done his
own children dirty. He's such a damn fool that you can't help but love him.

*Top Ten Tuesday is a weekly meme
hosted by The Broke and the Bookish.