Top 5 Items In My Purse

:
1.) Wallet. My wallet is probably the most important thing in my purse (other than my phone). I always have to make sure I have some kind of money with me. You never know when something is going to happen, so I ALWAYS make sure my wallet is in my purse. DUH! My wallet is also a disaster! For some reason, I can't keep the unwanted recipes out of it!? I tell myself to throw them away, and they next thing I know, my wallet is FULL OF THEM!!! It drives me CRAZY!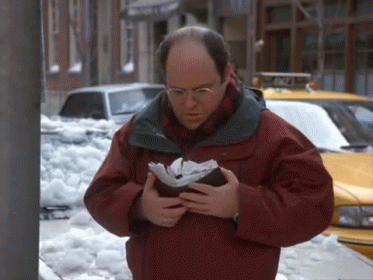 2.) Phone. Like I've said in another Five Things, I ALWAYS have to have my phone with me. I'm really not big on talking on the phone, but it's a good thing to have it with me at all times. That way I can always keep in touch with family.

3.) IPod. My IPod is a MUST have in the car. I'm not big on the music played on the radio these days, so I HAVE TO HAVE IT!! It's always in my purse when I leave the house. I kind of feel crazy when I don't have my music when driving around town! 🙂 I need my JAMS!

4.) Mints. Always gotta have that fresh breath! 😉

5.) Chapstick. I actually need to buy a new one. I got this coconut vegan one from Sprouts, and it is the bomb! I just don't know what happened to it!

*5 Things On Sunday, is a weekly meme created by Kendra @ Reads and Treats. To join in on the fun, please visit Kendra's blog, for more information!