Back To School Freebie – Required Reading For YA Contemporary Lovers.

1.) Just Listen by Sarah Dessen.
2.) Lock & Key by Sarah Dessen.
I think the whole world needs a little bit of Sarah Dessen in their
life! She is amazing, and I can't wait to finish reading all of her
books! 😀 She is also releasing a book next summer, and I am
VERY excited! If it's anything like the rest of her books,
it will be AMAZING! 😀
3.) The Sky Is Everywhere by Jandy Nelson.
4.) I'll Give You The Sun by Jandy Nelson.
Here is another example of an AMAZING author! Jandy Nelson
knows exactly what she is doing when it comes to writing amazing
stories. I can't wait until she releases another book. Hopefully,
that will be some time soon! 🙂
5.) Ketchup Clouds by Annabel Pitcher.
If you haven't already, you should really think about reading
this book. It is a good one! I haven't had the chance to read any
of her other books, but don't worry, they are on my TBR. I'll
get to them some day…I Promise!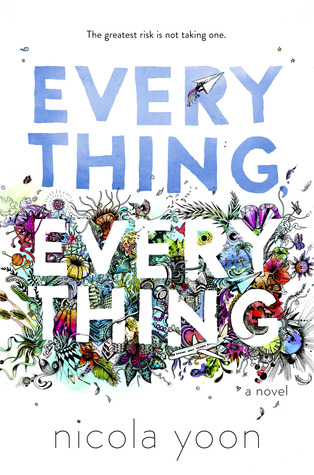 6.) Everything Everything by Nicola Yoon.
This is one of the best books I've ever read. It's such a great story,
that you don't see a lot these days. I can't wait to get my hands
on her new book The Sun Is Also A Star, coming out November 1st!
7.) Second Chance Summer by Morgan Matson.
This is one of the saddest books I have EVER read! Don't worry
though, it is well worth it! I still haven't read any of her other books, 
but I promise I will in time!
8.) The Duff by Kody Keplinger.
This is one of the funniest YA books EVER! Bianca Piper,
is one of my favorite characters of all time. She is a riot! You
really should do yourself a favor, and pick up a copy of this 
book, and watch the movie!!
9.) OCD Love Story by Corey Ann Haydu.
I didn't know that I was going to love this books as much as
I did. I love how it shows that there are many different types
of OCD, and no ones symptoms are the same. If you are 
interested in learning more about OCD, I think you 
should get your hands on this book! 🙂
10.) Lola and The Boy Next Door by Stephanie Perkins.
I just want you to read this book because it is my favorite
Stephanie Perkins book! I just love it soo much! 

*Top Ten Tuesday is a weekly meme
hosted by The Broke and the Bookish.