5 Things I Need To Do More Often

:
1.) Read More. I thought I was doing SO GOOD last month after being in the worst reading slump EVER!!!! I read four books…Which isn't as great when you look at how many books I've read before in a month (See January), but it was good enough seeing as for a few months before July, I probably read a total of 5 books! Now in August, I've only read 1 book so far…ONE and it's the 28th!! What the hell is going on!? At this rate, I just know that I'm NEVER going to catch up on my Goodreads Goal. 😦

2.) Post On Time. I need to start scheduling my posts on time. For like the last month, I've been procrastinating, and I write up my posts last second. Great example is this post. I should have at least wrote it last night…But no I'm writing this morning!!! I need to start doing like I use to do, and write up all my posts during the weekend a schedule them accordingly…I'll start next week…I Promise! 😉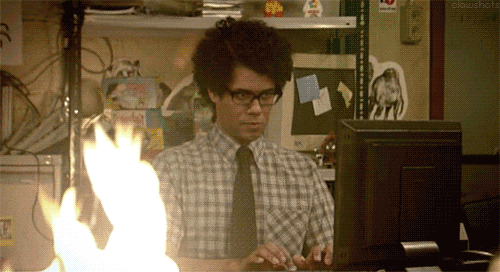 3.) Workout. I need to get back on  my schedule of working out…I've been slacking for the last week! There's no excuse, so I just need to get my ass up and DO IT!!!!!

4.) Cook. I need to start cooking more. I don't like to cook, so I rely on my sister to do it for me haha! I don't know why, I just don't like cooking. I like baking…But cooking isn't something I really like…And YES! They are different!

5.) Bake. Baking is one of my favorite things to do, but I haven't been doing it as much as I would like to. Good thing both of my nieces birthdays are coming up next month, so I get to bake their cakes!!!! Holla! I can't wait! 😀


*5 Things On Sunday, is a weekly meme created by Kendra @ Reads and Treats. To join in on the fun, please visit Kendra's blog, for more information!