Books You Want to Read Before the End of the Year:
The end of the year seems to be coming on too quick! It feels
like New Year's was just a week ago. I've been a horrible reader
this year, so I'll be lucky if I even get to any of these books I'm about
to post. The crappiest part about all of this, is that fact that I am doing
HORRIBLE with my 2016 Goodreads Challenge. I believe at this point I am
EIGHT books behind! How did I get so far behind? Oh, I know! It was the
stupid long ass reading slump!!! I can't believe it! I don't want to lower
my goal because A.) It would be less than last year, and I just can't
have that, and B.) What if by some miracle, I bounce back, and
read like a machine and catch up? Hah, who am I kidding?
That probably won't happen. Here's to having hope.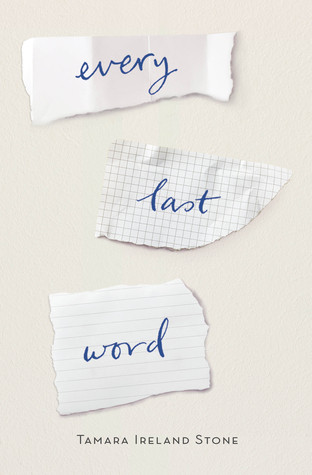 1.) Every Last Word by Tamara Ireland Stone.
I've been saying that I was going to read this book for
what seems like FOREVER! I need to get my shit together,
and get to reading this books! I've heard so many great
things about it, and it's about a subject I am VERY
interested in reading more about (OCD).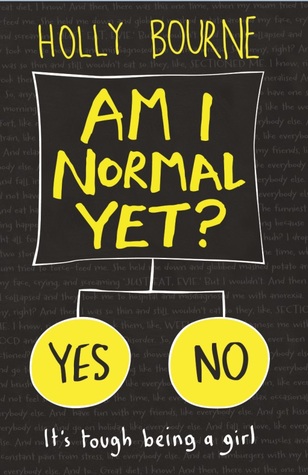 2.) Am I Normal Yet? by Holly Bourne.
This is another book about OCD, that's I've been 
wanting to read for a while now.  I've had this books since
Christmas, and I REALLY want to read it, but I've just been
busy with other things. Plus there are a few other books
that I want to read before this one, but hopefully
I do tackle it before January 2017.

3.) Luckiest Girl Alive by Jessica Knoll.
I read the first chapter and I don't know how I feel
about it yet. It's like all she is doing is complaining the
whole time. I've set it aside so that I can read other things,
but I do want to finish it before the year is up.

4.) That Summer by Sarah Dessen.
5.) What Happened To Goodbye by Sarah Dessen.
These are the last two SD books that I haven yet to read. I would
LOVE to finished them both by the end of the year, so that I am ready
for her new book coming out next year. I AM SO EXCITED! 😀

*Top 5 Wednesday is a weekly meme created by GingerReadsLainey,  and is now hosted by ThoughtsOnTomes. To find out more/Join, check out the Top 5 Wednesday Goodreads group here.