8/18/2016: Because we don't always read fiction,
choose your favorite non-fiction book.
This week's topic wasn't that hard of a choice. I remember when I first
heard about this book, I HAD to have it! It just sounded like a story I couldn't
miss out on. The book I am talking about is Tiger Tiger by Margaux Fragoso. Boy
was I amazed after reading it. It is such a sad story, but one that needed to be told
and shared with the world. So if you haven't already, please do yourself a favor,
and pick up a copy. You won't regret it! I must warn you that it does deal
with some really serious stuff, but it is still well worth the read!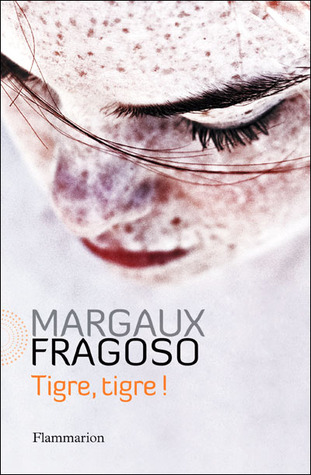 1.) US 2.) Norwegian 3.) German 4.) Latvian
5.) Norwegian 6.) French 7.) Polish.
This week it is hard to pick just one favorite! There are so many good ones! Hmm…
Let's see…I guess I will have to go with the French cover…No…The Polish Cover…
No…Whatever, it's a tie. I just like both of them a lot. I like the harsh contrast on
the French cover, and I just love how everything is layed out on the Polish one.
I would be happy to have either one of them on my shelf…Or BOTH! 😉


1.) Danish 2.) Turkish 3.) Swedish 4.) Hungarian
5.) Czech 6.) Portuguese 7.) UK.
This week's least favorite book cover award goes to…THE HUNGARIAN COVER!!
I don't even know what's going on with it. What does that chair even have to do
with the story? Am I Missing Something?
That's it for this week. What do you think of this week's book?
Have you read it? Let me know your thoughts, down in the comments! 😀

*Book Traveling Thursdays is a weekly meme created by Cátia @The Girl Who Read Too Much and Danielle @Danielle's Book Blog. To Find out more/Join the Goodreads group, click HERE.