Big Thanks to Sara @ Freadom Library for tagging me to do the Greek Mythology Tag. I remember loving to learn about all of the Greek Gods and Goddesses back in school. This should be fun! 😀 Just a warning, most of these books will
probably be Sarah Dessen books.
1.) ZEUS (JUPITER): GOD OF THE SKY AND
THUNDER / KING OF THE GODS.
Favorite book (choose your own category!)


The Girl On The Train by Paula Hawkins.
I will say that this is my favorite book of 2016. It's VERY good!
I can't wait to see the movie when it comes out in October.
It should be GREAT!! 🙂
2.) POSEIDON (NEPTUNE): GOD OF THE
SEAS AND EARTHQUAKES.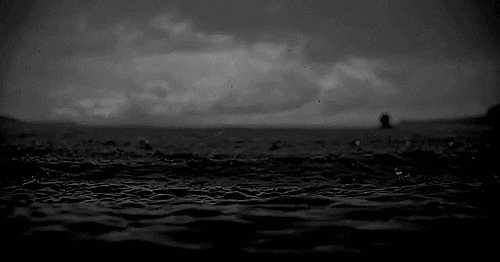 Book that drowned you in feels.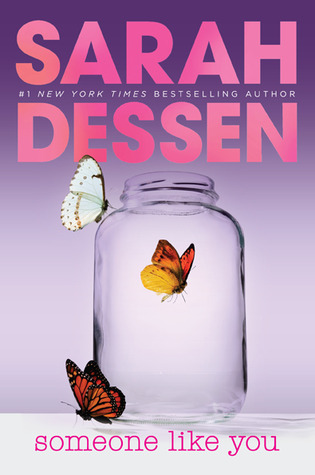 Someone Like You by Sarah Dessen.
Such a great story about friendship! By the end of the
story, I was crying like a blubbering idiot!
3.) HADES (PLUTO): GOD OF
THE UNDERWORLD.
Favorite book with a dark / ominous plot.


Invisible Monsters by Chuck Palahniuk.
I don't know how many times I have displayed my love for
this book, but I LOVE THIS BOOK! I can't wait to read Invisible
Monsters Remix! I've had it for over a year now, and I need to
hurry up and read it so I can experience the book just
as Chuck wanted the audience to.
4.) HERA (JUNO): GODDESS OF
MARRIAGE AND FAMILY.
Cutest fictional couple.

Just Listen by Sarah Dessen.
I don't know if this is purely bias because I am
actually I love with ❤ Owen ❤ 😉 but I love me some
Annabel and Owen. In my opinion, they are the best
Sarah Dessen couple! 🙂
5.) ATHENA (MINERVA): GODDESS OF WISDOM,
HANDICRAFT AND STRATEGIC WARFARE.
Series with the best world-building.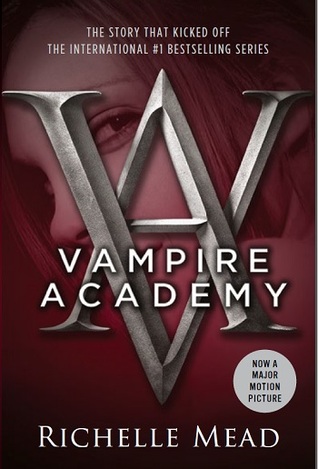 The Vampire Academy Series by Richelle Mead.
She did a great job creating this larger than life
undreground world within your everyday existace.
6.) APHRODITE (VENUS): GODDESS OF
LOVE AND BEAUTY.
Most beautiful cover on a 2016 release.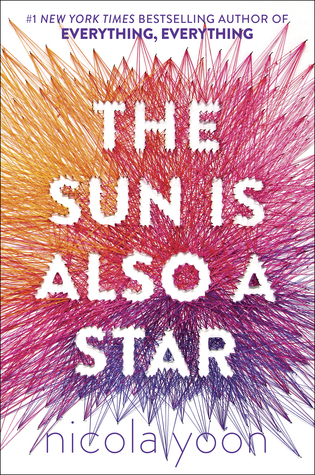 The Sun Is Also A Star by Nicola Yoon.
I don't know about you, but I am LOVING this
cover! Nicola Yoon is on her A Game when it comes
to choosing the perfect book cover…She is also on 
her A Aame when it comes to her books in general.
Can't wait to get my hands on this book! 😀
7.) ARES (MARS): GOD OF
WAR AND BLOODSHED.
Most violent book you've ever read.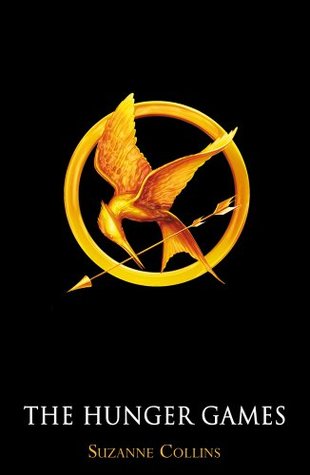 The Hunger Games by Suzanne Collins.
Pure violence. I think the worst part is that the
people involved in all of the violence, were children.
8.) HEPHAESTUS (VULCAN): GOD OF
BLACKSMITHS AND FIRE.
Scorching hot swoon worthy character.
Sadly, I have no one for this question. There isn't any
guys in books that I've totally fallen for cause A.) Up until now, I've
read a lot of YA and I am 27 years old and don't have time to be hot for a
teen. And B.) The Adult books I've read are full of douche bags. Ain't nobody
got time for that! 😉 I know I always joke about being in love with Cricket and
Owen, but like I said…It's a JOKE! 🙂
9.) ARTEMIS (DIANA): GODDESS OF
THE HUNT AND VIRGINITY.
 Favorite Kick-Ass Heroine.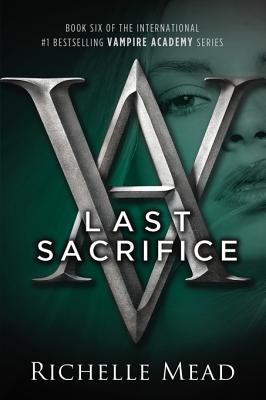 Rosemarie Hathaway
Vampire Academy Series by Richelle Mead.
How can I not pick my girl Rose!? I love her! She is one
of the most badass female characters I have ever come
across. She isn't selfish. She's always thinking of what's
best for others. She would probably die in place of someone
she loves, and I don't think there are a lot of people like that.
10.) PHOEBUS APOLLO (APOLLO): GOD
OF LIGHT AND HEALING.
Sequel book that redeemed its series.

Shadow Kiss by Richelle Mead.
The first two books in the series to me, weren't the best. I know I
gave them four stars, but I think the ending was why I gave four stars.
While I was reading, I wasn't really into the story, so the ending saved them.
Now Shadow Kiss on the other hand was great. I liked it from beginning
to end. I knew that if the books to follow were as good as it, then
I was hands down, going the love the rest of the series.
11.) HERMES (MERCURY): MESSENGER GOD
OF THIEVES AND COMMERCE.
Book with the best message.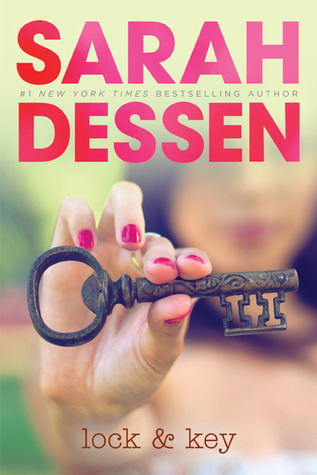 Any Sarah Dessen book really, but I will choose…Lock & Key.
It's one of my favorites! It's mainly about trust and family.
This quote pretty much sums it up!

12.) HESTIA (VESTA): GODDESS OF
THE HEARTH AND HOME.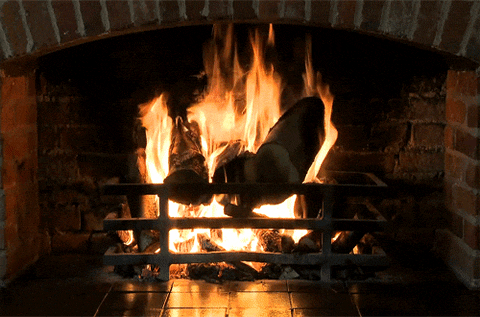 Book with the most relatable story.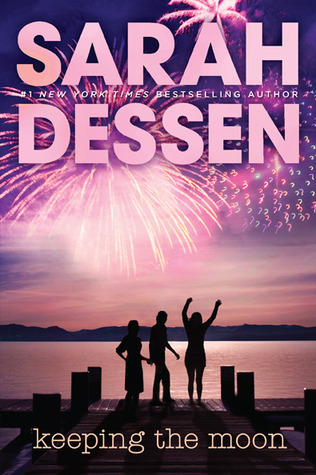 Keeping The Moon by Sarah Dessen.
All teenage girls know how it feels to be uncomfortable 
in their skin and to struggle with self confidence.
13.) DEMETER (CERES): GODDESS OF
FERTILITY AND AGRICULTURE.
Favorite bookish setting.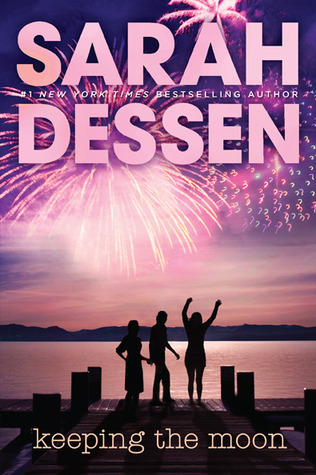 Colby, North Carolina – Sarah Dessen books.
Colby just sounds nice and refreshing. I think
It sounds like the perfect place to go on vacation.
I would love to be near the water.
14.) DIONYSUS (BACCHUS): GOD OF
WINE AND CELEBRATION.
2016 release you are most anticipating.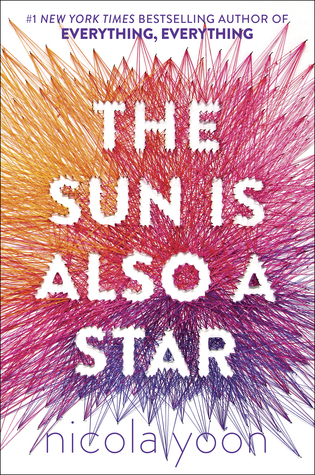 The Sun Is Also A Star by Nicola Yoon.
OMG! I nearly fell out when I heard about this book! I loved
Nicola's first book Everything Everything, and I know that if
this book is anything like it, I will LOVE it too! It will be released
November 1st, 2016. I can't wait! 😀
Tag, You're It!
1.) Poppy @ Poppy's Best Of Books.
2.) Charley @ Book And Bakes 1.
3.) Jade @ Book Muffin.
Thanks again to Sara for the tag! 😀