Books You Feel Differently About:
If feel like this topic has been done before…Maybe it was a Top Ten Tuesday?
Oh Well…Here we go!

1.) Thirty Days To Thirty by Courtney Psak.
I was loving this book at first, but after the first four chapters
I was think WTF am I reading!? It was too much! It was SO predictable.
Everything was just too convenient for this girl…It quickly went from a
Four Star book, to a One Star book!


2.) The Moon & More by Sarah Dessen.
I was shocked and appalled when I wasn't liking this book. 
I will actually admit that I didn't even know why the hell I was 
continuing with it…Then all of the sudden, I feel like I struck gold!
By the end of the book I liked it and ended up giving it Four Stars! 😀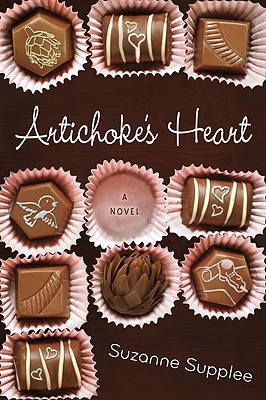 3.) Artichoke's Heart by Suzanne Supplee.
When I first started reading this book I knew it wasn't good.
But being the silly bitch I am, I saw the humor. But as I kept reading,
it went from funny to depressing to down right degrading…And I don't
think that was suppose to happen…


4. Big Little Lies by Liane Moriarty.
At first I felt like it wasn't living up to it's hype. It just seemed
like the broke down desperate housewives; Kinder Care Edition.
But about halfway through the book started getting juicy, and 
I started feeling my gig. Would recommend. Just be patient.


5.) Guitar Notes by Mary Amato.
This one just went from bad to worse. Not really much
else to say. But if you are interested go check out my review
(click the book)


*Top 5 Wednesday is a weekly meme created by GingerReadsLainey,  and is now hosted by ThoughtsOnTomes. To find out more/Join, check out the Top 5 Wednesday Goodreads group here.