5 Things That are My Firsts

:
1.) Blog Post: My first ever blog post on BookComa was a review of What Happens Next? by Colleen Clayton. No intro post ( I never did one of those…), just my first ever book review. It feels like I wrote it FOREVER ago. Reading it now I can see how my writing style has changed. Back then I felt the need/wanted to be proper in my reviews. Now I just want to be myself and write exactly what I feel. It's refreshing. 🙂

2.) Job: My first job was at a Goodwill. During the summer before my Freshman year of high school, my parents signed me up for this summer job program, and I ended up working at a Goodwill. It was terrible. First we had to sort all of the clothes donations. There was all kinds of stuff in those bags that had me wanting to run for the hills. Everything from scorpions to dead rats. I just couldn't stand it. Then I FINALLY got to work on the floor. it was better, but still a pain in the ass. We had to hang up racks on racks on racks of clothes, and they had to be color coordinated. Red, Yellow, Orange, Green, Blue, Purple, Brown, Black, White…I remember a friend and I would get SO bored and just start putting things anywhere. You would find Dresses where the Long Sleeves were suppose to go, and Bowls with the mugs…What? I was 14, you can't really blame me right?? 😐

3.) Concert: My first concert was a Good Charlotte concert during the freshman year of high school. I was OBSESSED with them for about two years. I use to be in LOVE with Benji…To be honest, he still holds a special place in my heart. Cameron Diaz, I think you got yourself a good man. 😉

4.) Crush: My first TV crush that I can remember was Al Snow. I remember watching wrestling when I was younger, and hoping the catch a glimpse of him. He was a total psychopath, but even now that I am older, I still have a little crush on him, and can totally see why my ten year old self was crushing on him. 😉 What does everybody want!?

5.) Pet: My first pet was a bird named Beamer. A lady from where my mom worked gave her the bird because she was moving and couldn't take him with her. He was the greatest thing EVER! We did everything together from eating cereal, to watching TV
( ❤ Al Snow ❤ 😉 ). He was my BFF. Then one day after we moved into a new house. My mom was cleaning out his cage, and he flew away, never to be seen again. I was heartbroken! 😦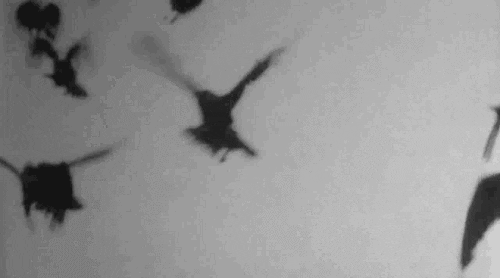 *5 Things On Sunday, is a weekly meme created by Kendra @ Reads and Treats. To join in on the fun, please visit Kendra's blog, for more information!