Most Unlikable Characters:

1.) Anna Watson – The Girl On The Train by Paula Hawkins.
She was evil…I wouldn't call her a villain…But she was a bitch, and
I could have done without her. She needs to learn that a man who cheats
on his wife to be with you, is most likely going to cheat on you with his
next fling. If he does it with you, he'll do it to you.


2.) Tripp Broody – Guitar Notes by Mary Amato.
This boy is one of the brattiest people I have EVER read about!
GROW UP! He acted like a big ass baby when his mom took away
his guitar. He wasn't doing what he was suppose to be doing, so he
got punished, but he acted as if he is a saint, and did nothing wrong.
I just couldn't stand reading his story. Am I suppose to feel sorry for
this pretentious, untalented Jackass, who takes himself too seriously? 


3.) Harper – Big Little Lies by Liane Moriarty.
She might as well be a villain with her brown nosing
ass. She was ALWAYS in everyone else's business, and she
is a complete liar! She will say/do anything to stay in the good
graces of the top dog. So if you are a pretentious jerk off,
who needs someone to do all of your dirty work,
look no further than Harper.


4.) Emaline – The Moon & More by Sarah Dessen.
This is the first time that I can say, that I did not like one of Sarah
Dessen's main girls. Emaline just seemed to be doing dumb shit, left
and right. She never stood up for herself and she was too busy dreaming
about having someone else's life, than doing what is right. She had no
business getting involved with that big loser Theo, and should've
dropped her no good loser of a "father" like a bad habit! She
was putting up with too much bull!


5.) Jill Stevens – Thirty Days To Thirty by Courtney Psak.
She was wack. I can't believe I wasted my time on her. Everything
she did was ridiculous. From not punching the mistress in the face,
to getting engaged after a month! It's truly hard for me to wrap my
head around her and her story. For a cutthroat lawyer living in NYC,
she was ignorant as hell. Once again, I'm gonna stop myself here
cause I don't want to be too mean. But Jill was a total mess!
Congrats Ho.

P.S. Please take this post for what it is…A JOKE!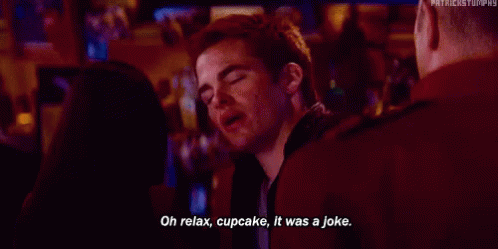 *Top 5 Wednesday is a weekly meme created by GingerReadsLainey,  and is now hosted by ThoughtsOnTomes. To find out more/Join, check out the Top 5 Wednesday Goodreads group here.