FREEBIE WEEK — topic of your choice or go back and do one you missed!
It's always hard when you have to choose your own topic for the week.
Let's see…What topic will I chose for this week…I got it! this week's
Top Ten Tuesday will be:
Top Ten Book To Movie Adaptations (2/15/11).
Hopefully I haven't done this one before…If I have, hopefully this one turns out a little different! 🙂 I decided to split this one into two different categories. Let's get started! 😀
Adaptations I've already Watched & LOVED

:

1.) Fight Club by Chuck Palahniuk.
Starring: Edward Norton, Brad Pitt, & Helena Bonham Carter.
Fight Club is one of my favorite books, and movies of all time!
I just love how dark and haunting they are. I think this is the movie
that made my fall in love with Helena Bonham Carter. She is the BEST! 😀
I need to read more from Chuck Palahniuk ASAP!

2.) The Duff by Kody Keplinger.
Starring: Mae Whitman, Robbie Amell, & Bella Thorne.
I LOVE how the book and movie, are so different, but have the same life lesson,
in the end. Mae Whitman, is the PERFECT Bianca Piper! There are a lot of
haters out there, who think that this book and movie where lame, but I
think, YOU ARE LAME!! 😉 This is one of the funniest movies I have EVER
watched. I can watch it over and over and OVER again.
I feel like watching it now!!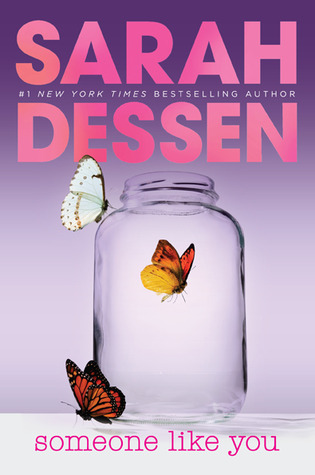 3.) Someone Like You, and That Summer by Sarah Dessen.
Starring: Mandy Moore, Allison Janney, & Trent Ford.
I can't believe that this is the only movie spawned from a Sarah Dessen
book…Well, in this case two Sarah Dessen books. Where are all of my
Sarah Dessen movies at!? Someone should get on the pronto! This is
one of those books that is just so cheesy, but so good all at the same time!

4.) Coraline by Neil Gaiman.
Starring: Dakota Fanning, Teri Hatcher, & Robert Bailey Jr.
I really enjoyed both the book and the movie. Coraline is adorable. I think I
watched the movie before I read the book. I loved all of the graphics. They
were amazing! In the end, I think I enjoyed the book more,
because it was creepier.

5.) Never Let Me Go by Kazuo Ishiguro.
Starring: Carey Mulligan, Andrew Garfield, & Keira Knightley.
I can't even remember if I read the book, or watched the movie first…
I think I may have read the book first, because I remember being
very confused at some points, and then the movie cleared everything
up for me. Anyways, I really enjoyed them both, but I think I might
have enjoyed the movie a little more.

6.) White Oleander by Janet Fitch.
Starring: Alison Lohman, Michelle Pfeiffer,
Robin Wright, & Renee Zellweger.
I LOVED this movie when I first saw it YEARS ago! At the time, 
I didn't know that it was also a book, so I was excited to read it
ASAP! I loved the book as much as I loved the movie! If you haven't
already, you should both read the book, and watch the movie.
You won't be sorry! 🙂

7.) The Lovely Bone by Alice Sebold.
Starring: Saoirse Ronan, Mark Wahlberg, Rachel Weisz,
Susan Sarandon, & Stanley Tucci,
For some silly reason, many people didn't like this movie. I don't
know what is wrong with those people, but I would advise them to
watch again. I LOVED IT! 😀
Adaptations I'm Excited To Watch

:

8.) The Girl On The Train by Paula Hawkins.
Starring: Emily Blunt, Rebecca Ferguson, Haley Bennett, & Justin Theroux.
I AM SUPER EXCITED TO SEE THIS MOVIE!! I fell in love with the book, and
I have a good feeling about the movie. I really love Emily Blunt, and I am
SO GLAD that she is playing Rachel! 🙂

9.) Mike and Dave Need Wedding Dates by Dave and Mike Stangle.
Starring: Zac Efron, Anna Kendrick, Adam Devine, & Aubrey Plaza.
To be totally honest, I will probably NEVER read this book,
but the movie does look hilarious!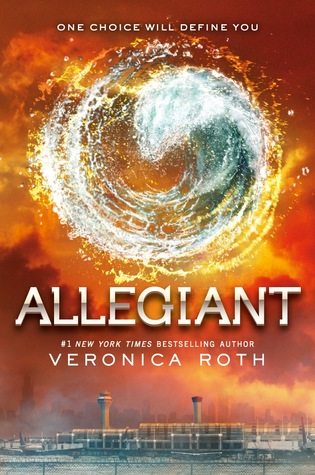 10.) Allegiant (Ascendant) by Veronica Roth.
Starring: Shailene Woodley, Theo James, Zoe Kravitz, & Miles Teller.
I know a lot of people aren't a fan of these movies, and I'm sure we
can all see that the turnout isn't as great as turnouts for movies like
Harry Potter and The Hunger Games, but I still enjoy them. I only read
the first book in the series, and  I don't plan on finishing them, but I do
enjoy watching the movies. Hopefully the ending isn't like the series ending.
BONUS: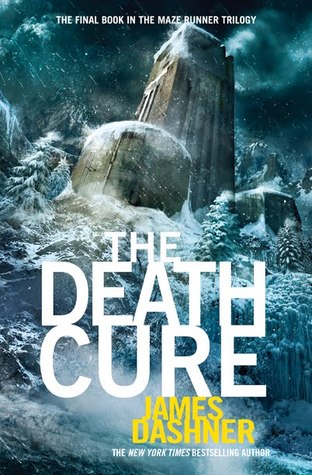 11.) The Death Cure by James Dashner.
Starring: Dylan O'Brien, Kaya Scodelario,
Thomas Brodie-Sangster, & Rosa Salazar.
I haven't read a single book in this series, and I don't plan to. I just
really like the movies. They are very entertaining. Hopefully
homeboy has a speedy recovery from his injuries! 😦
What are some movie adaptations that you are excited about?

*Top Ten Tuesday is a weekly meme
hosted by The Broke and the Bookish.