I wasn't tagged for this tag, but I saw it over on Monique's blog That Wild Soul, and I thought I would just join in on all of the fun! 😉 Let's get started! 😀
EDIT!!
I was just tagged by Brianna @ Paperback Bri to do this tag,
so thanks to you Brianna!! 😀
What was the last book you marked as 'read'?


Vinegar Girl by Anne Tyler. Sadly, this book wasn't my 
cup of tea… 😦

What are you currently reading?


Today, I want to start reading Big Little Lies by Liane Moriarty.
But we'll see if that happeneds….I've been in a TERRIBLE reading
slump for MONTHS…I NEED HELP!! or at least that one good book, 
that has the power to bring me out of this ridiculous slump! 😐
What was the last book you marked as TBR?


The Accidental by Ali Smith. It sounds very interesting.
Hopefully its a great as it sounds! 🙂
What book do you plan to read next?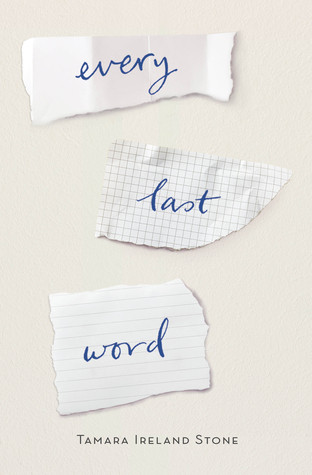 Well if I ever get around to reading Big Little Lies, I would 
like to FINALLY read Every Last Word by Tamara Ireland Stone.
It sounds like a good one! 
Do you use the star rating system?
Yes I do! 
⭐ ⭐ ⭐ ⭐ ⭐ – This is the BOMB!
⭐ ⭐ ⭐ ⭐ – I'm feeling it.
⭐ ⭐ ⭐ – It was cool for what it was, but it wasn't all that.
⭐ ⭐ – NEXT!
⭐ – Why? Why? Why? Why? WHY!!!!????
Are you doing a 2016 Reading Challenge?
Yes, but at the moment I am TWO books behind! Well, I guess that is better
than EIGHT!! I actually had to go back and change my reading goal from 80 to 
60, because this reading slump, is ruining EVERYTHING!! I was EIGHT BOOKS
BEHIND!! Yes, you just read right! EIGHT BOOKS!!!! So Sad!

Do you have a wishlist?
Yes, but I only use it for myself, or if I am doing a book swap,
and my swap partner needs my wishlist.
What book do you plan to buy next?


At the rate I am going, I don't need to buy any more books, until
I can get out of this funk! But knowing me, that will not happen.
The next book I would like to buy is The Birds Nest by Shirley Jackson.
Do you have any favorite quotes? Share a few.
"So I walked back to my room and collapsed on the bottom bunk, thinking that if people were rain, I was drizzle and she was a hurricane."
-Looking For Alaska by John Green.
"No matter how much you think you love somebody, you'll step back when the pool of their blood edges up too close."
-Invisible Monsters by Chuck Palahniuk.
"I could feel the tears beginning to collect in my throat again, but I pushed them apart, away from each other. Tears are only a threat in groups."
-The Particular Sadness of Lemon Cake by Aimee Bender.
Who are your favorite authors?


At the moment, they are: Jandy Nelson and Sarah Dessen.
They both know how to tell a great story, with AMAZING
characters! I can't wait to see what they come up with next! 😀
Have you joined any groups?


Yes but I am only really active in two of them. They are:
Top 5 Wednesday, and Book Traveling Thursday.
Who do you tag?
ANYONE who wants to do it!!! 😀
Until Next Time…