Book Theme Songs: Songs you associate with different books,
whether it's because of the lyrics matching the story, the tone fits
the story, or just because you listened to it a lot while reading
that particular book!

1.) Book: The Girl On The Train – Paula Hawkins.
Song: Millstone – Brand New.
I just think this song fits Rachel and Megan's personalities
perfectly. They both aren't the people they use to be.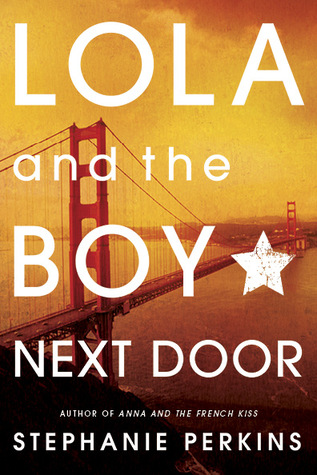 2.) Book: Lola and the Boy Next Door – Stephanie Perkins.
Song: Want You Back – Mandy Moore.
It might not match completely, but this song was playing
in my head over and over while reading this. From Lola to Cricket!


3.) Book: Forgive Me, Leonard Peacock – Matthew Quick.
Song: Little Birds – Neutral Milk Hotel.
I feel like the book was very dark, and the song is equally
as dark. Leonard is both the boy and the little birds, in the song.
The little birds and the boy are one in the same.


4.) Book: The Duff – Kody Keplinger.
Song: Boom Clap (cover) – Lennon & Maisy.
This song reminds me of the beginning of Bianca and Wesley's
relationship. He made her feel good, he was like her drug, and took
her mind off of all of the bullshit going on in her life.


5.) Book: Ask The Passengers – A.S. King.
Song: Girls Like Girls – Hayley Kiyoko.
I chose this for the simple fact that people need to get over
the fact that sometimes, girls like girls. Also Astrid needs to get
over it, and be true to herself, and admit that she is in fact, a Lesbian.

That's all for this week's Top 5 Wednesday!
What do you think of my list?
Comment down below! 😀

*Top 5 Wednesday is a weekly meme created by GingerReadsLainey,  and is now hosted by ThoughtsOnTomes. To find out more/Join, check out the Top 5 Wednesday Goodreads group here.