Big thanks to Nicole @ Sorry I'm Booked for tagging me to do the 3 Days, 3 Quotes Tag! This is one of my favorite tags to do, and I'd probably do it EVERY TIME! 🙂
The Rules:
1. Thank the person who nominated you.
2. Post a quote for 3 consecutive days (1 quote for each day).
3. Nominate three new bloggers each day.
For day one of this tag, I thought I would go with a quote from
OCD Love Story by Corey Ann Haydu. I read this book back in February,
and I REALLY loved it!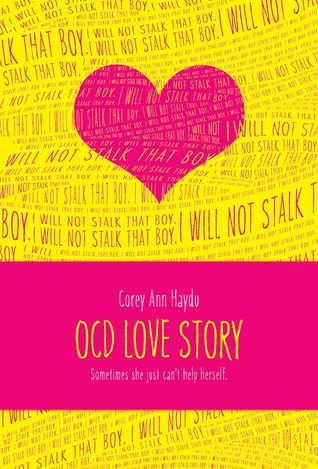 Dealing with OCD myself, I find this quote to be
SO TRUE!! 😐
I Tag:
1.) Miriam Michelle @ The Reading Belle.
2.) Liv @ Curly Hair Bibliophile.
3.) Cara @ Periods and Semicolons.