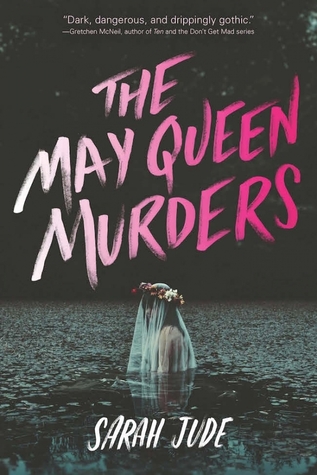 Book: The May Queen Murders by Sarah Jude.
Synopsis: Those are the rules in Rowan's Glen, a remote farming community in the Missouri Ozarks where Ivy Templeton's family has lived for centuries. It's an old-fashioned way of life, full of superstition and traditions passed down from the elders, and sixteen-year-old Ivy loves it. The other kids at school may think the Glen kids are weird, but Ivy doesn't care; she has her cousin Heather as her best friend. The two girls are closer than sisters, and they share everything with each other—or so Ivy thinks. When Heather goes missing after a May Day celebration, Ivy discovers both her best friend and her beloved hometown are as full of secrets as the woods that surround them.
The Rules:
Grab a book, any book.
Turn to page 56 or 56% in you E-Reader. (If you have to improvise, that's okay.)
Find any sentence, (or few, just don't spoil it)
Post it.
Add your URL post below in the Linky. (Add the post URL, not your blog URL.)
The 56: 
    " Every breath came out shuddered, yet the elation cracked my heart.

     I smothered the sobs, covering my grimaced mouth. I had to hide it from him, not because I didn't like what he did – I did, I wanted it –  but rather the void in me ripped open, fresh and endless."

*The Friday 56 is a Weekly Meme hosted by Freda's Voice.