I wasn't tagged for this tag…Well, she basically tagged EVERYBODY to do it, so I thought it would be something fun to do, to kill the time. Anyway, I came across this book tag over on Jill's blog, Rant & Rave About Books. If you aren't already, go on over, and give her a follow! 🙂 Let's get started! 😀
The Rules

:
Thank the blogger who tagged you.

If you choose to accept this mission, answer the questions.

Notify the 5 bloggers you tag.
1.) Apples: Ah. Healthy food. It is deep, meaningful, and probably won a lot of awards but, um, it really isn't your thing.
Twilight Saga by Stephenie Meyer.
Hey, this isn't candy!! Well, unless you are talking about a ❤ candy apple ❤ !!! But your not, so let's get on with it…This one is really hard…Okay, I got it! I don't know if this book series won a lot of awards but, I really just know, that I will never waste my time reading them…That series is the Twilight Saga…No Thanks! Bella Swan, BE GONE! 
2.) Black Jellybeans: WHY DO THESE EXIST?

50 Shades of Grey Trilogy by E.L. James.
I truthfully, use to be a big fan of Black Jellybeans, but then I heard they weren't good for breast health, so I kicked them to the curb. Anyway, I would really like to know, why the 50 Shades Trilogy, exists! Why!? Just WHY!? Where's a puke face Emoji when I need one!?
3.) Chocolate Kisses: Aww…this novel had the best romance.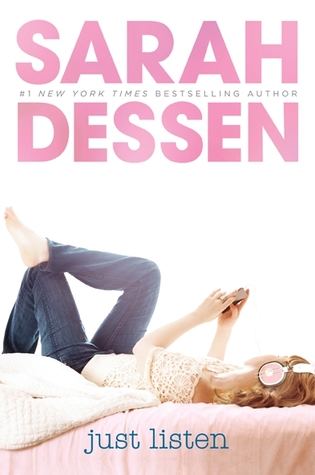 Just Listen by Sarah Dessen.
I don't know if I would say "romance," but I did LOVE this couple together. Owen Armstrong, and Annabel Greene are perfect for each other. I think they balance each other out. I just LOVE ❤ Owen ❤ I think he is my favorite male, Sarah Dessen character so far! 🙂
4.) Gummy Spiders: Eek! You made sure to check under your bed every night for a week after reading this scary one.
Invisible Monsters by Chuck Palahniuk.
I wouldn't say that this book scared me in that way, but it did have a big creep factor. This was the first book I have read by Chuck Palahniuk, and I LOVED IT! It is one of my favorite books EVER! I can't wait to read more from him!
5.) Jumbo Lollipop: This took you forever to get through, but hey! You did it!
Belzhar by Meg Wolitzer.
I'm gonna cheat with this one, and give you a book that I still haven't finished but seems to be taking FOREVER to read. That book is, Belzhar by Meg Wolitzer. I've picked this book up so many times, and I STILL haven't read it all the way through!  I don't know if it's a the negative reviews I read about it before hand, that are getting into my head, but I really did try. I read a few chapters here and there, but I just haven't been able to get it done! Don't worry, I'm not giving up yet. I do plan on picking it back up and finishing it. I just don't know why I can't get into it! Hopefully I can get over the hump! 😐
6.) Cotton Candy: Admit it, you loved this when you were younger (you probably still do). Think: children's or MG fiction.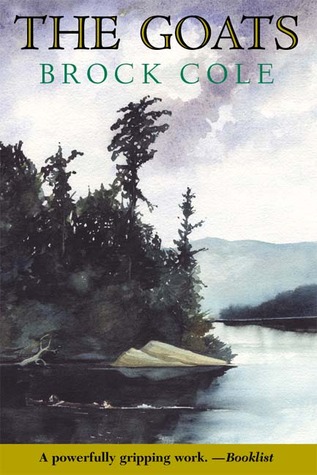 The Goats by Brock Cole.
I think the best cotton candy is the yellow cotton candy! Everything else, taste like poison! 😦 Anyway, I don't read many Children's, or Middle Grade books, but the one that comes to mind, is The Goats by Brock Cole. It is such an amazing book. I first say the movie based on it on Netflix, called Standing Up. It is so cute! Everyone should read the book, and watch the movie. You won't be sorry! 🙂
Tag, You're It!

:


1.) Sammie @ Bookshelves & Biros.
2.) Raeleigh @ Raeleighreads.
3.) Keira @ Signing On.
4.) Dhebbie @ The Girl Dorian.
5.) Madeline @ The SFF Bookshelf.