THE RULES
Thank the person who tagged you.

Answer the questions

Have fun

Tag five or more other bloggers!
I wasn't tagged to do this tag, but I just saw it floating around, and I wanted to give it a go! 😀
1.) PIANO- A CLASSIC YOU LOVE.
Piano is definitely a classic instrument and one that used to be called the piano forte.
For this category, pick a book that has gone down in history.
The Bell Jar – Sylvia Plath.
I'm not really a big fan of Classics, so I'm kind of surprised that I
liked this one so much…It's amazing! I know it's not one of those
REALLY old Classics (I can't stand those) but it's a "Modern Classic."
A Classic is a Classic! 🙂
2.) KEYBOARD- A RETELLING OF A FAMOUS STORY.
The keyboard is a modern version of a piano, with some slight modifications.
For this category, pick a book that is a retelling: of a classic, a fairy tale,
a folk tale, a fanfiction.. your choice!!

The Summer Of Chasing Mermaids – Sarah Ockler.
I personally am not a fan of The Little Mermaid at all, but this
book was really good. And like a moron, I didn't even realize it
was a retelling at first. Then I put two and two together and was
like DUH!!! I think this was my first fairy tale retelling, and I really
liked it! 🙂
3.) GUITAR- A POPULAR BOOK YOU LOVE.
The guitar is an immensely popular instrument!
What book do you share the love with everyone else with?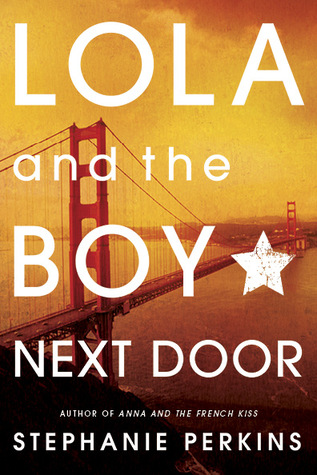 Lola and The Boy Next Door – Stephanie Perkins.
All of Stephanie Perkins books. I personally, LOVE Lola and The
Boy Next Door. I think it's the best out of all three, but hey, that's
just me! 😉 I think they best  thing about the book is Cricket.
I ❤ Cricket! 😀
4.) CELLO- A BOOK THAT GAVE YOU CHILLS.
The cello is a compelling instrument with a powerful sound that can be quite creepy.
Name a book that gives you the shivers.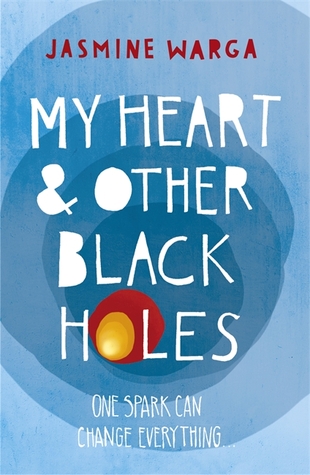 My Heart & Other Black Holes – Jasmine Warga.
It didn't give me the chills in a creepy monster kind of way,
but the thought of people really feeling the way these characters
do is scary to think about. It's a beautiful book, everyone should read it!
5.) VOICE- A BOOK WITH A UNIQUE WRITING STYLE.
Did you know that voice is classified as instrument?
Which book plays with its words?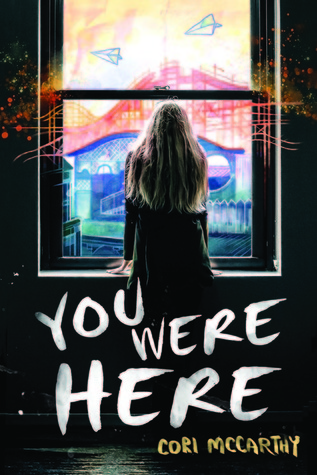 You Were Here – Cory McCarthy.
I'm choosing this book because you could tell each character apart.
When you were reading from everyone's POV they all were written 
with a different voice. No one sounded the same, you get that in a
lot of books with multiple POVs. A lot of the times, the characters all
sound the same, but are telling a different story. One of the coolest
parts was how Mik's POV was in the form of a comic book. Very creative!
6.) TRIANGLE- A BOOK THAT YOU DON'T LIKE TO MENTION READING.
There is absolutely no shame in playing the triangle and it is much harder
than one might imagine- I've tried! Name a book that people give you
shame for liking.
I'll just go with YA books in general. I'm 26, and some (very boring)
people think that people my age are too old to be reading YA…Whatever!

7.) FLUTE- A BOOK THAT YOU THOUGHT WAS GOING TO BE ONE THING AND THEN WASN'T.
The flute looks like a beautiful, pretty, delicate thing, but can produce some
powerful sounds (not that they aren't pretty). Name a book that was
something unexpected.

In Zanesville – Jo Ann Beard.
This book sounded like it was going to be a riot. After reading the
first chapter, I as sure of it. Sadly, it wasn't. It ended up being bland
and boring. I was so disappointed! Nothing really happened in the story.
It was just a book full of nothing.
8.) PICCOLO- A BOOK THAT WAS OVER-HYPED.
Piccolo's are great except if you're the person sitting next to it: ear plugs are needed.
Pick a book that you didn't love as much as everybody else.

Why We Broke Up – Daniel Handler.
I just found it to be predictable and boring.
9.) OBOE- A BOOK NOT MANY PEOPLE HAVE READ.
The oboe. A glorious instrument that a lot of people don't play.
Name a book that you read, but most people haven't.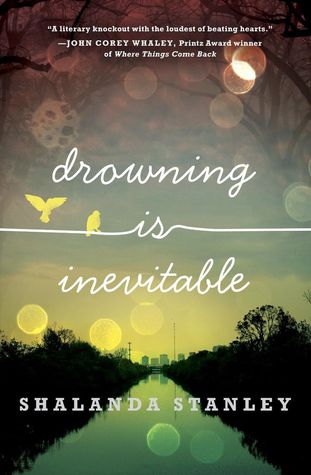 Drowning Is Inevitable – Shalanda Stanley.
This is such a great book. I know it just came out last year,
but I'm still surprised that I haven't hear more people talking
about it. It's SO GOOD! If you haven't already, READ IT NOW!
10.) HARP- A BOOK THAT IMMEDIATELY CHARMED YOU.
The harp, another instrument steeped in tradition with a compelling sound.
What book did you completely fall in love with?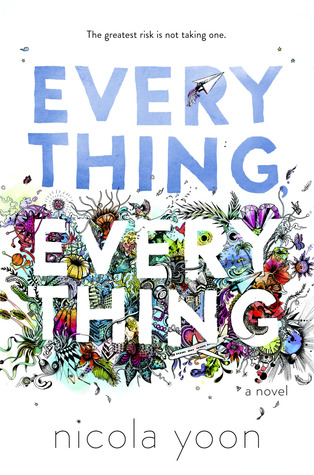 Everything, Everything – Nicola Yoon.
Once I started this book, I couldn't put it down. I ended
up staying up ALL NIGHT to finish it. I was VERY tired the
next day, but it was totally worth it! Everyone should read this book!
11.) ACCORDION- A BOOK SET IN MULTIPLE TIME PERIODS.
A timeless instrument that fits in some places… and not in others.
Name a book set in multiple time periods.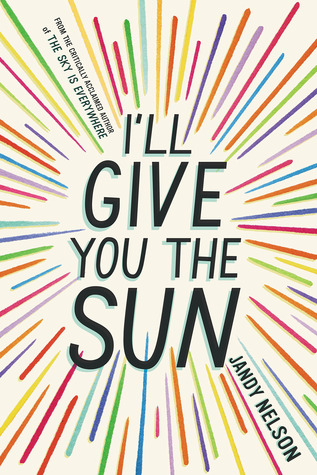 I'll Give You The Sun – Jandy Nelson.
Well I don't know if this would count as "Multiple time periods," but 
The story hops back and fourth between the ages 13 and 16, and that's
why I chose this book…Well that and because the fact that it is AMAZING!
12.) BAGPIPES- A BOOK WITH A COMPLICATED PLOT.
Bagpipes, a complex instrument that can make an awful sound if played incorrectly.
Name a book with a complicated, hard-to-figure-out plot. 
I don't know if it's because I have good intuition or what, 
but I rarely come across about book, where the plot is "hard to
figure out." And right now I can't think of one…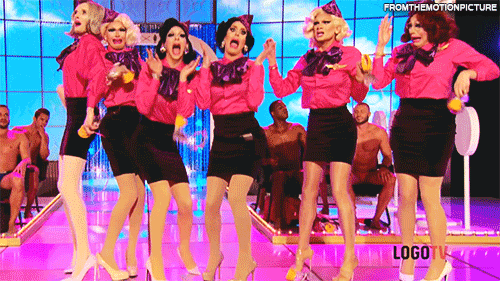 13.) VIOLIN- A BOOK THAT STARTED OFF SHAKY AND GOT BETTER AS IT WENT ALONG.
Ever listened to a beginner play violin? It hurts.
Name a book that started off rough and got better along the way. 

Sugar – Deirdre Riordan Hall.
At first I was thinking this book was just going to be all about 
self hate, or self pity. I thought I was going to hate this book, but
as I kept reading, it got better and better. I'm so glad I picked up this
book. I don't hear a lot of people talking about it. So if you haven't 
already, give it a read. You won't regret it! 😀