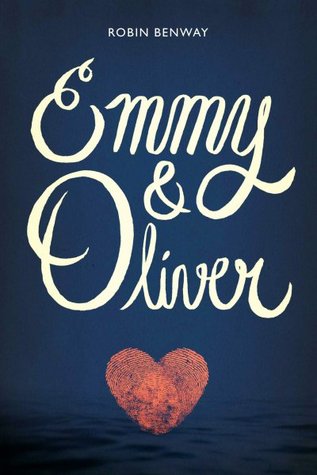 Book: Emmy & Oliver by Robin Benway.
Synopsis: Emmy just wants to be in charge of her own life. She wants to stay out late, surf her favorite beach—go anywhere without her parents' relentless worrying. But Emmy's parents can't seem to let her grow up—not since the day Oliver disappeared.
Oliver needs a moment to figure out his heart. He'd thought, all these years, that his dad was the good guy. He never knew that it was his father who kidnapped him and kept him on the run. Discovering it, and finding himself returned to his old hometown, all at once, has his heart racing and his thoughts swirling.
Emmy and Oliver were going to be best friends forever, or maybe even more, before their futures were ripped apart. In Emmy's soul, despite the space and time between them, their connection has never been severed. But is their story still written in the stars? Or are their hearts like the pieces of two different puzzles—impossible to fit together?
The Rules:
Grab a book, any book.
Turn to page 56 or 56% in you E-Reader. (If you have to improvise, that's okay.)
Find any sentence, (or few, just don't spoil it)
Post it.
Add your URL post below in the Linky. (Add the post URL, not your blog URL.)
The 56:
     I nodded, no longer interested in eating. "Outside. Last night, when we were sitting in the gazebo."
     "You kissed him in the gazebo? Oh my God, what kind of weirdo romantic are you?" But Caro was grinning from ear to ear. "Was it good? Is he a good kisser?"
     I guess my hesitation and smile told Caro everything. "Get OUT!" she cried. "Do you think he remembers it? How drunk were you?"

*The Friday 56 is a Weekly Meme hosted by Freda's Voice.