Disappointing Eye Candy (books that looked beautiful, but were awful)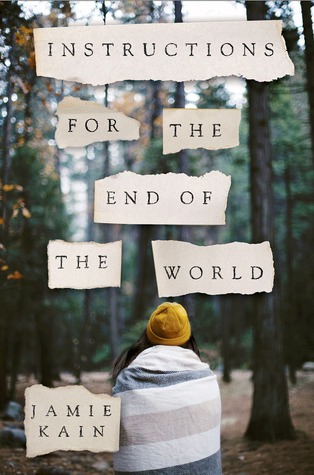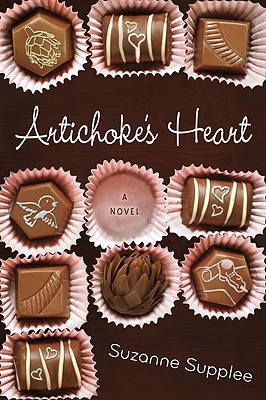 1.) Instructions For The End of The World by Jamie Kain. ⭐ ⭐ ⭐
I was so excited when I first saw this book. I mean, look at the cover!
It's beautiful! Too bad the story wasn't. This book could
have been AMAZING if it was done right. All the emotion in the
synopsis, is no where to be found in the book itself.
You can read my Review HERE.
2.) Artichoke's Heart by Suzanne Supplee. ⭐ ⭐
Like all of these books, I had such high hopes for this book.
But I had even higher hopes for this one, seeing as you don't
really get a lot of stories about the "fat girl". Too bad this one was
just SO UNDERWHELMING! Nothing really even happened.
There was really no closure! Review coming soon!
3.) In Zanesville by Jo Ann Beard. ⭐ ⭐ ⭐
The only reason I even looked a this book, was because of the
cover. I'm usually not a big fan of book covers with faces on them,
but I couldn't resist. Not only does it have a great cover, but the
synopsis sounds ever greater. It wasn't though. Yeah there were
some good stories in it, but there really wasn't a point to the book!
You can red my Review for In Zanesville, HERE.

4.) This Song Is (Not) For You by Laura Nowlin. ⭐ ⭐
I'm sorry but I could not wrap my head around what was going on
between the three characters. The worst one would have to be Tom.
Tom was a straight up mess. He got on my nerves so bad! I just
couldn't give it more than two stars. Their little world they created
amongst themselves, was unreal. I'm so disappointed, it sounded
like it was going to be a great book. It just didn't do anything for me.
You can read my Review for This Song Is (Not) For You, HERE.
5.) Chocolate's For Breakfast by Pamela Moore. ⭐ ⭐
I hated this book so much! I couldn't stand the main character.
She was so bratty and annoying! I disliked her so much, that
I had to put the book down. I DIDN'T EVEN FINISH IT!
You can read my Review…Never mind. I didn't even care to
review it!
I know I know. Don't judge a book by its cover.
Well, I DO and I DON'T CARE! Whatever. 😛

*Top 5 Wednesday is a weekly meme created by GingerReadsLainey.  To find out more/Join, check out the Top 5 Wednesday Goodreads group here.