For this weeks Music Monday, I decided to take it back to the 90s/early 2000s, and share something that was(and still is) near and dear to my heart…BOY BANDS!!! I mean, come one, who doesn't love a great boy band!?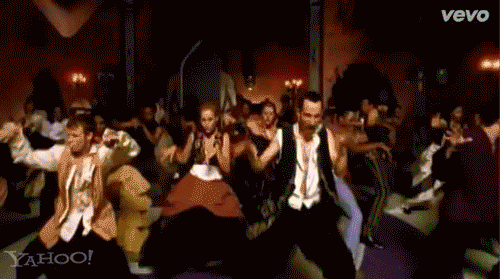 Show Me The Meaning of Being Lonely by The Backstreet Boys.
For my first choice, I went with my favorite boy band of all time…THE BACKSTREET BOYS!!! How can I not love them? My favorite Backstreet Boy, since day one, is Kevin.

He's so hot! ❤ ❤
Although I was mainly a Backstreet Boy girl, I couldn't help but to also love NSync.
I Drive Myself Crazy by NSync.
At first I didn't really care for them, but since my sisters LOVED them, I ended up loving them too. I just couldn't help it! I don't know who my favorite is..I think I use to like Joey Fatone because he was the best dancer. He probably is still the best dancer.

Okay that's all for now. Who is your favorite 90s/early 2000s Boy band?
Let me know down in the comments!


*Music Monday is a weekly meme created
by Lauren over at Always Me.