Written By: Suzanne Supplee.
Pages: 276.
Synopsis: It's not so easy being Rosemary Goode and tipping the scales at almost two hundred pounds? especially when your mother runs the most successful (and gossipiest!) beauty shop in town. After a spectacularly disastrous Christmas break when the scale reaches an all-time high?Rosemary realizes that things need to change. (A certain basketball player, Kyle Cox, might have something to do with it.) So begins a powerful year of transformation and a journey toward self-discovery that surprisingly has little to do with the physical, and more to do with an honest look at how Rosemary feels about herself.
My Thoughts: I don't really understand what the author's message was. I went into this story thinking that this would be the story of a girl with weight struggles who finds a way to love and accept herself, and her body, all while growing and making changes on the inside and out. I mean it even says on the book "so begins a powerful year of transformation and self-discovery that surprisingly has little to do with the physical, and more to do with an honest look at how Rosemary (the main character) feels about herself." I call bullshit. That is the biggest misrepresentation of a book that I have ever read.

Most of the story consists of Rosemary in triggering bouts of self loathing. The first few chapters were spent setting Rose up as a "fat slob" who did nothing but eat, watch TV and talk down to herself. It didn't stop there, even her own mother and aunt joined in on the fun, driving home the point that she just was not good enough. That because she wasn't the perfect size two, it was just IMPOSSIBLE that she possessed any redeeming qualities that might attract anyone, not a friend and certainly not the opposite sex. I was disgusted by her family's behavior. Now I have seen some pretty awful relatives and I have read many stories with relatives even worse than that, but her family takes the cake (and doesn't it, you know, because they have so much self control.)
Yes, Rose ended up losing some weight, but by what means? Did she hop on that treadmill her mother bought her for Christmas (come on ma'am..)? NOPE. First, she literally POISONED  herself to lose the 10 pounds she had gained over winter break. Second, she began starving herself, only consuming slim fast type shakes for months which made her nauseous to the point where she felt ill all of the time. Correct me if I am wrong… But that is call and Eating Disorder right? Oh wait, she's fat so it just a plain ole diet. On top of that, she didn't even want to lose weight for health reasons, she does it because of the negative pressure from the women who raised her and of course it just wouldn't be a weight loss story, if there wasn't a boy to impress. You know, If this book were about a skinny person, everyone would be up in arms about how lightly someone could take self harm (because yes, the reasons and way she treated her body is considered self harm.) Books are suppose to inspire you to do something positive or give your hope or something but all this book does is inspire you to hate yourself.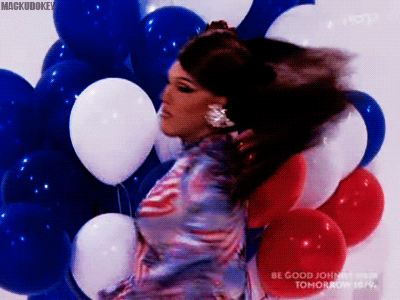 I mean there were some good points too, which came few and far between: Her mother eventually stepped up and told her sister to back off of her daughter (which she really should have done years ago, but no one's perfect). Even though Kyle was… simple, he was very sweet and he did let her know that he thought she was fine just the way she was. And then there was Kay-Kay aka the Queen Bee (in the making) with a heart of gold- who was someone who seemed genuinely interested in getting to know Rose and didn't judge her based off of looks alone. She was the only person who noticed that Rose wasn't taking care of herself and encouraged her to eat healthily and exercise, rather than wasting her money on those stupid drinks which were making her sick.
As a plus sized women, I do know that we are treated differently in society, and a lot of times people are just down right mean. But in this story, it was really over done. Rose made is seem as if the WHOLE entire town thought she and the other "fat" characters were vile creatures who needed to either starve themselves or live in hiding for the rest of eternity. Seriously, she made a point to note that EVERYONE viewed her as nothing more than a disgusting hog classmates, customers at her mother's salon and teachers alike. I feel like the author was projecting her own opinion that you will never find love or friendship if you are fat and if for some reason you do, you should be shocked and surprised and feel lucky that anyone would pay you any attention. Like, where is she getting this from? If she was a fat person growing up and this is how she felt personally, I get it I mean you can't really tell someone that their own experiences were wrong… but something tells me that this is not the case.
The absolute worst part of the story is that it just… ended. Like fell off a cliff. Absolutely nothing was resolved. Which leads me to believe that this book was pointless, none of the hard hitting questions were answered. Did Rose make her goal weight? Was her mother's Cancer in remission? Would Kyle still love her? Would she and Kay-Kay continue to be friends? Did Drew and Richard stay together? Did Miss Bertha get to see her family more? Did the Bluebirds migrate? And most importantly, did Aunt Mary find a boyfriend?

The only reason I gave it one star is because I couldn't give it zero. The only reason I gave it a second star is because little miss Kay-Kay deserved a gold star of her own. A word from the wise, save your money and stay away from this book… even if it's free, stay away from this book.
Cheers!
⭐ ⭐