This Weeks Theme

:

12/31/2015: It's the last day of 2015! Choose your favorite book read in 2015.

This weeks choice was a hard one. I have read many great books this year, but then I just knew that this book is the right choice. This week I chose I'll Give You The Sun by Jandy Nelson. It's SO GREAT. Everyone needs to read it! I don't think I've seen any bad reviews about this book as of yet. And I'm pretty sure I won't see one any time soon. ❤
Original Cover

: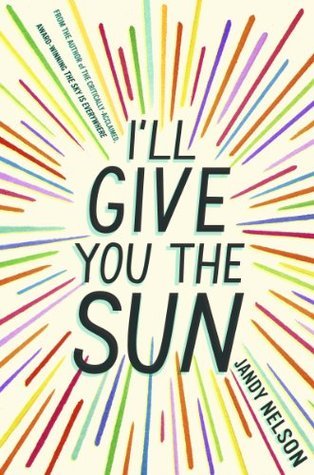 United States Covers

: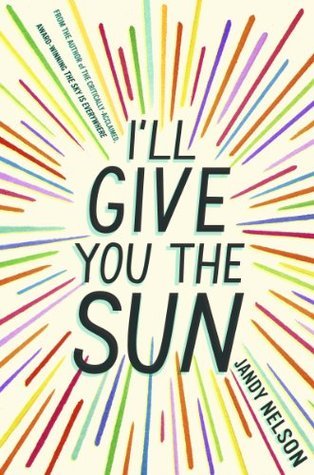 Favorite Covers

:

1.) Chinese.
2.) US.
3.) UK.
4.) Polish.
At first I thought the US paperback cover was the best thing I have ever seen, but then I saw the Chinese cover, and I nearly dropped dead. What is going on? Where is my copy!? That is the best book cover I have seen in a while. Even thought I can read the language, I NEED IT IN MY LIFE! I know I usually don't like books with faces on the cover, but I just can't help it. The girl on the cover is pretty and the colors are pretty, and girl + colors = BEAUTIFUL Cover!
Least Favorite Covers

:

1.) Swedish.
2.) Dutch.
3.) Serbian.
4.) Slovak.
The Winner of the Worst Least Favorite Cover is *Drum Roll* the Swedish cover! I'm sorry I just don't care for it! The others aren't that bad, the only problem that I have with the other covers, is the fact that they are so plain, especially the Dutch cover.What is that? You can't give a GREAT book, such a boring cover…
What is your favorite book read in 2015? Let me know in the comments! 😀

*Book Traveling Thursdays is a weekly meme created by Cátia @The Girl Who Read Too Much and Danielle @Danielle's Book Blog. To Find out more/Join the Goodreads group, click HERE.