Today I come to you with my 2015 Christmas Book Haul. In total, I received 6 books, and I am OVER THE MOON about each and every one of them! 😀

Weird Girl and What's His Name by Meagan Brothers.
OMG! I was SO EXCITED when I opened this book.
I feel like I've been talking about wanting the book for months,
but I wouldn't let myself buy it. I can't wait to read it! 😀
I feel like a crazy person, that's how excited I am!


Am I Normal Yet? by Holly Bourne.
I just recently heard about this book, and I fell in love
with the synopsis. I'm trying to read more books that cover people
who are suffering from OCD, to see what it's like for them,
and how they deal with it.


Artichoke's Heart by Suzanne Supplee.
I wanted to start reading more books about girls that
aren't written about…EVER. I feel like every girl, in 99.9% of
books, especially YA books, are the beautiful skinny girls,
that are delusional, walking around acting like the are the
ugliest thing to walk the earth…


The Girl On The Train by Paula Hawkins.
I've heard so many good things about this book.
I think EVERYONE who has read it, LOVED it. It's a little
different fro what I am use to reading, but that's a good thing,
because I want to step out the the YA box a little in 2016.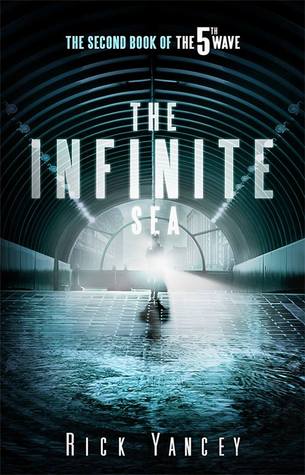 Doomed by Chuck Palahniuk.
I've been wanting to read more from Chuck Palahniuk
for a long time now. I loved fight club, and I LOVED Invisible
Monsters, so after reading about this book, I just had to have it.
But like a DUMMY, I forgot that it's the SECOND book in a Duology,
so I didn't put Damned on my wishlist! Oh well, I'll just have to
pick it up myself!
The Infinite Sea by Rick Yancey.
I kind of got this book for myself. 😐 I forgot that I bought
it, until I opened it. A K-Mart by the mall was going out of business,
so I go this for $6! Holla! I haven't even read the first book yet,
but I have a good feeling about this trilogy!
Hopefully the movie is great too!

Did anyone else get the books they wanted for Christmas?
Let me know down in the comments!