This Weeks Theme

:

12/17/2015: December is the month of giving. Choose a book in which a character gives an amazing gift to a loved one!!

My choice for this week is The Truth About Forever by Sarah Dessen. All of Sarah Dessen's books are unreal. She is such an amazing author! I can't wait to read the rest of her books! 😀 Okay so I really can't say much about the reason why I picked this book…I feel like I might be giving away too much…Well, I guess I can say that the reason why I picked this book is because of the present her father left for her…That's IT! Go read it to find out what I am talking about!
Original Cover

: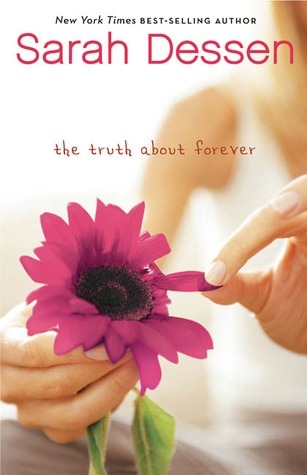 United States Covers

: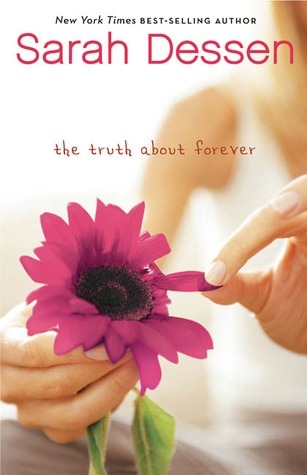 Favorite Covers

: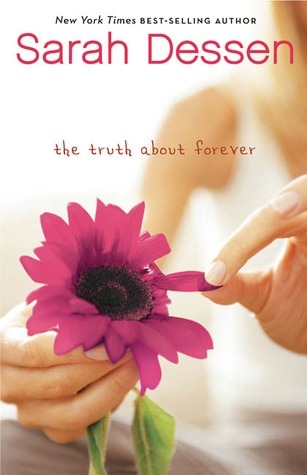 1.) UK.
2.) US.
3.) Indonesian.
It's had to choose between the original US cover and the UK cover. I really love the United States cover, there's just something about it, and I really like the UK cover. All the colors go well together, and I like how all the tiny pictures have something to do with the story. it's a tie.
Least Favorite Covers

:

1.) German.
2.) Portuguese.
3.) German.
This one isn't a hard one. I'm sorry but Sarah Dessen's Portuguese cover are so bad. Someone please step in and help them out! I also hate when there are faces on the cover, especially when it looks nothing like the character is described, but I had to look past this one, and the big ugly award goes to the Portuguese cover. Congrats.
Which book would you chose for this weeks theme? Let me know down in the comments! 😀

*Book Traveling Thursdays is a weekly meme created by Cátia @The Girl Who Read Too Much and Danielle @Danielle's Book Blog. To Find out more/Join the Goodreads group, click HERE.