Books to Read by the Fire (winter/holiday recommendations).
The books I chose for this Top 5 Wednesday may not be what some picture reading during the holidays, due to their subjects, but I think they are perfect because a) I like reading these types of books, and b) Some parts if not all of the story takes place during the winter/holidays. Enjoy! 🙂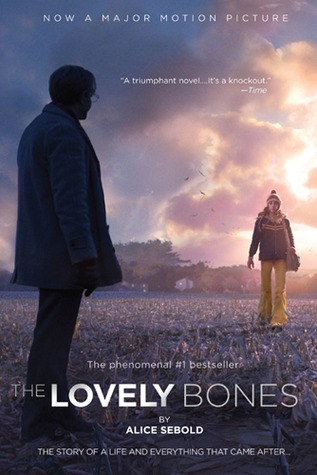 1.) Lovely, Dark and Deep by Amy McNamara.
Even though Cal got on my nerves, and Wren could be a bit melodramatic, I really loved this book. It was such a great story, and the book is feels with what seems like a MILLION great quotes. I feel like the book is way under-hyped, and EVERYONE needs to read it! 😀
2.) The Lovely Bones by Alice Sebold.
This is one of the saddest books I have ever read. I can't even imagine this happening to anyone I love. Especially the fact that she is helplessly stuck in some sort of limbo, watching her family suffer. I had to be so hard sitting and knowing what they don't know, and not being able to tell them. Just the thought gives me the creeps! It's a great book, and even a better movie! 🙂
3.) Lock & Key by Sarah Dessen.
It's hard to pick just one favorite Sarah Dessen book, but I will say that this one is at the top of the list! It is such a great story, that is, in my opinion different from other YA books we read everyday. Sarah Dessen in a great story teller, and she has created such an amazing world of people, some of which I wish were my best friends! I'm glad that I have FINALLY jumped on the Sarah Dessen bandwagon. Better late than never right? 😀
4.) What Happens Next by Colleen Clayton.
Wow, I can't believe it has almost been a full year since I've read this book. It's a good one. Thank God for Corey, I am a strong believer of the girl doesn't always NEED a the guy, but in this case, I am glad she found him. Corey was just what Sid needed in her shitty situation. He wasn't what everyone pegged him as, he was a sweetie. 🙂
5.) My Heart & Other Black Holes by Jasmine Warga.
I feel like I've heard about this book so many times in the last few months. I LOVE this book, and it's nice to see that many of you out there love it too. It's very sad and heartbreaking, but it is well worth the pain. Roman broke my heart 😦
What are some of your top winter reads?

*Top 5 Wednesday is a weekly meme created by GingerReadsLainey.  To find out more/Join, check out the Top 5 Wednesday Goodreads group here.