Favorite Retellings (fairy tales, myths, literature, etc):
1.) The Summer of Chasing Mermaids by Sarah Ockler. To be honest, if I had known beforehand that this was a retelling of The Little Mermaid, I wouldn't have read it. I HATE The Little Mermaid. She is my least favorite out of all of the princesses. She was so bratty. Every time we had to watch it, I wanted to scream!!! 😀 I know, I know, it is called The Summer of chasing MERMAIDS, but that could be anything! I think Sarah Ockler did a great job making this story her own, while keeping to some of the big details of The Little Mermaid.
2.) Percy Jackson's The Lightning Thief by Rick Riordan. I remember watching the movie with my niece when it first came out and I thought it was cute. Then years later (This year) everyone was constantly talking about it, and my niece wanted to read it, so I decided to pick up the series. I got it EXTRA cheap at Walmart. 😀  I have only read the first book so far, and I loved it. Can't wait to finish the series, hopefully early next year! 😀
Retelling I would Like To Read: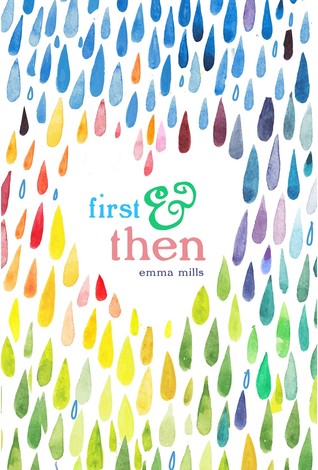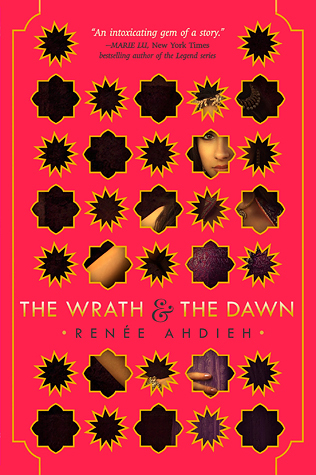 3.)Belzhar by Meg Wolitzer. It seems like A lot of people didn't like this book, and I did get spoiled on what goes down, but I still wanted to see what happens for myself. It's supposed to be a take on The Bell Jar by Sylvia Plath, and that is one of my favorite books, so how can I not read it?
4.) First & Then by Emma Mills. This is suppose to be a mix between Pride and Prejudice and Friday Night Lights, both I have never read/watched, but we'll see how this one goes.
5.) The Wrath & The Dawn by Renee Ahdieh. I feel like EVERYONE has read this book already. The Synopsis sounds like going to be great! I know this is a retelling, but I don't think I've ever heard of the story that it is based on…A Thousand and One Nights?? Maybe I have but I just don't remember it. Oh well.

*Top 5 Wednesday is a weekly meme created by GingerReadsLainey.  To find out more/Join, check out the Top 5 Wednesday Goodreads group here.