Favorite Audiobooks:
I've never finished an Audiobook before. I think I'm only 17% done with Everything I Never Told You by Celeste Ng, and I don't know if I'll ever finish it. I think I like reading books better than listening to them. Maybe if I read them and listened at the same time, that would be better. Then again, books are already expensive half of the time, and Audiobooks, are even MORE expensive.
I only own 3 Audiobooks, and that is only because I got them for free. I don't think I could ever bring myself to buy an Audiobook. Even if it were extra cheap, I just don't think I'd listen to them. Well, if it is read by the person who wrote the book, like Amy Poehler, I would probably listen to it. I don have Yes Please on Audiobook, and I do plan on listening to it…Hopefully sometime early next year. We'll see… 🙂
So I guess this will just be my Top 3 Audiobooks.
The Audiobooks I own are: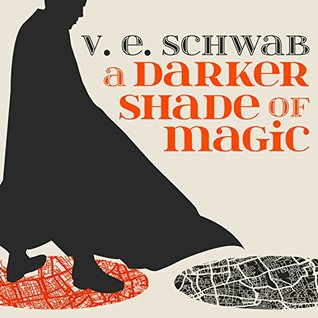 1.) Yes Please by Amy Poehler.
2.) Everything I Never Told You by Celeste Ng.
3.) A Darker Shade Of Magic by V.E. Schwab.

*Top 5 Wednesday is a weekly meme created by GingerReadsLainey.  To find out more/Join, check out the Top 5 Wednesday Goodreads group here.