For the month of November, I read a total of 7 books(again)!! I didn't think I would make it this far (In Zanesville was holding me back), but…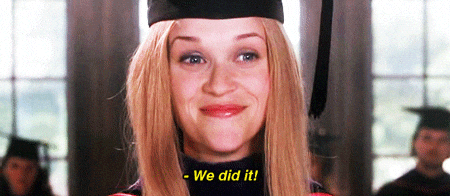 1.) If I Fall, If I Die by Michael Christie. I really tried with this book, but it just didn't work out. It started turning into something totally different than I thought it was going to be about. If I Fall, If I Die, is now a new member of my DNF list! 😡
You can read my Review, HERE.
2.) Like Candy by Debra Doxer. This is a bit different from what
I would usually read, but I thought I would give it a try. To be honest,
the synopsis sounded better than the book actually is. That being said, I will still try and read the second book in the series. I heard it get WAY better.
You can read my review for Like Candy, HERE.
3.) In Zanesville by Jo Ann Beard. Sadly, this book was not as great as
I was hoping it was going to be. It felt like it took FOREVER to get through it. There was no point to the story. It just went on and on and ON!
You can read my Review HERE.
4.) Heartache and Other Natural Shocks by Glenda Leznoff. Heartache and Other Natural Shocks, actually surprised me. I thought it was going to be one thing, but it was even better! Even though I hated Carla, her character was a great addition to the story. It probably would have been boring without her. You can read my Review for Heartache and Other Natural Shocks, HERE.
5.) Ask The Passengers by A.S. King. I really loved this book. The only reason I didn't give this book 5 stars, is because of the tie in with the airplane passengers.
I just don't think it was really necessary for the story.
Check out my Review, HERE.
6.) Sugar by Deirdre Riordan Hall. This was a great book, I wish I could give it 5 Stars, because I did REALLY love it. I don't know if it was the fact that the ending killed me, or what, but I couldn't do it. Maybe I'll have to reread it, and see where it goes from there. My Review for Sugar is coming soon!
7.) Just Listen by Sarah Dessen. Sarah Dessen is my new go to author. Her book are all AMAZING! Owen is my favorite Dessen guy so far. I just LOVE him! I should start reading her books in order now so that when people from other books pop up, I will know who they are! 😀 Review coming soon! 🙂
I didn't get to all of the books on my November TBR but, I still think I had a good reading month. Hopefully it will be just as good or better in December.
TBR For December:
1.) Room by Emma Donoghue.
2.) Belzhar by Meg Wolitzer.
3.) Amy & Roger's Epic Detour by Morgan Matson.
4.) Since You've Been Gone by Morgan Matson.
5.) The Anatomy of Wings by Karen Foxlee.