This Weeks Theme

:

11/05/2015: Because Family Matters choose a book that features your favorite bookish family!

For this week I chose Lock & Key by Sarah Dessen. I just finished reading this book in October, and I loved it! Sarah Dessen is one of my new favorite YA authors. She is great! I've known about her for years now, but I never picked up any of her books until this year when Saint Anything was released. My sister is a BIG fan and told me that I NEEDED to read it so I did and I fell in love. Ever since then, I've been trying to read at least one of her books a month.

Anyways, the reason I picked this book is because of the love Ruby receives from her sister Cora, and her Brother-in-Law Jamie. Ruby's mom (also named Ruby…) was a poor excuse for a mother and her dad left when they were younger. Cora was always there to protect Ruby from there mother (she was a drunk 90% of the time) until she had to leave for college. Cora promised she would come back for her, but that never happened because her mom kept moving from place to place. A few months before Ruby turned 18 her mom just up and disappeared leaving her to fend for herself. After getting caught living alone, Ruby is picked up by Child Services, and taken to live with her sister. From the moment she meets Jamie, he treats her like he has known her forever. He wants to do everything for her. He helps her get her grades in order, so she can go to college. Anything she needs, he will help her with. At first Ruby and Cora's relationship is a bit rocky. Ruby thinks that Cora abandoned her so she's not so happy with the arrangement. After everything is put out on the table, it all works out in the end.

Original Cover:

United States Covers

: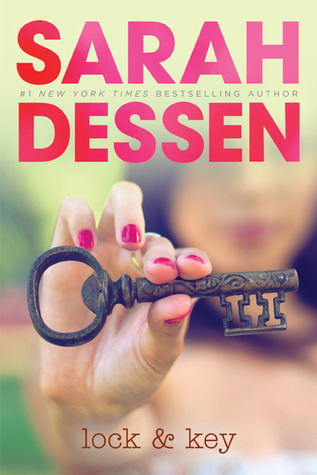 Favorite Covers

:

1.) UK.
2.) Dutch.
3.) French.
I like these three A LOT but If I had to pick my MOST favorite, I think I like the Dutch cover the most! 🙂
Least Favorite Covers

:

1.) United States.
2.) United States.
3.) Italian.
4.) Portuguese.
I think the one I don't like the most out of these four covers is the Portuguese cover. It's like the person didn't really care and started drawing on a piece of paper. It looks very DIY. 😕
It's hard to explain the family dynamics without giving away too much. A Family doesn't have to be a mom and a dad with kids, to be a perfect family. To be a family all you need is love and respect from one another you don't even have to be blood related to be a family. That may be a little (or a lot) cheesy, but it's true.
Everyone should read this book, I think it is my favorite so far from Sarah Dessen. 😀

*Book Traveling Thursdays is a weekly meme created by Cátia @The Girl Who Read Too Much and Danielle @Danielle's Book Blog. To Find out more/Join the Goodreads group, click HERE.