This month…sadly…I only read………THREE BOOKS!!


and one was a COOKBOOK!!!!

Oh well…There's always next month!
Anyways, here are the books I read in the month of September:

Isabelle Day Refuses To Die of a Broken Heart by Jane St Anthony.
When you read that title, you think you are about to read something powerful or sad,
but no..that isn't what you get. This book sadly, wasn't that great. It felt like the story
went nowhere.There was nothing shocking or exciting going on.
You can read my review HERE.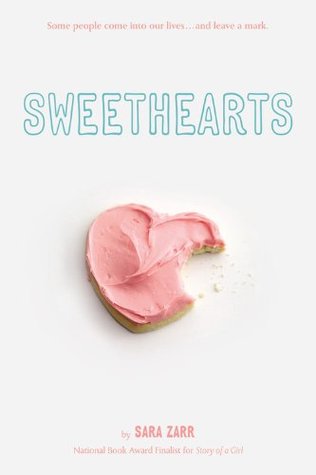 Sweethearts by Sara Zarr. I really enjoyed this book. Not as much as I would have liked,
but it did enjoy it. The ending was not the best. You can read my Review HERE.
The New Sugar & Spice by Samantha Seneviratne. This is a beautiful cookbook.
You can read my review HERE.
I was in quite a reading slump the month, but next month I will try harder..I KNOW I CAN READ MORE!!
TBR:
In September I decided to make a TBR Jar, so that I can get through books that are already piled high on my TBR pile. I have a problem with buying new books and reading those instead of the ones that have been sitting on my shelf for what seem like YEARS! Hopefully I will stick with it!
I'm going to pick two books from my TBR Jar that I MUST read in October and I want to read at least 3 Net Galley books and 1 Blogging For Books Book. Hopefully this will all work out!
TBR Jar Picks

:
Me And Earl And The Dying Girl by Jesse Andrews.
Percy Jackson and The Olympians: The Sea Of Monsters by Rick Riordan.