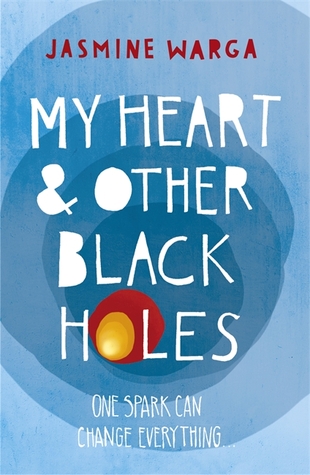 Book: My Heart & Other Black Holes by Jasmine Warga.

Synopsis: Aysel and Roman are practically strangers, but they've been drawn into an unthinkable partnership. In a month's time, they plan to commit suicide – together.
Aysel knows why she wants to die: being the daughter of a murderer doesn't equal normal, well-adjusted teenager. But she can't figure out why handsome, popular Roman wants to end it all….and why he's even more determined than she is.
With the deadline getting closer, something starts to grow between Aysel and Roman – a feeling she never thought she would experience. It seems there might be something to live for, after all – but is Aysel in so deep she can't turn back?
It's still Friday for me! (9/11/15. 5:11 P.M.)
The Rules:
Grab a book, any book.
Turn to page 56 or 56% in you E-Reader. (If you have to improvise, that's okay.)
Find any sentence, (or few, just don't spoil it)
Post it.
Add your URL post below in the Linky. (Add the post URL, not your blog URL.)
It's that simple!
Page 56: 
He makes a motion, crossing his arms in the air like a letter X, which I take to mean "shut up" and so I do. The one thing I'm pretty good at is following orders. Wait, I guess that's not true. I never follow Mr. Palmer's orders, though most of the time I at least try to pretend like I do.
*The Friday 56 is a Weekly Meme hosted by Freda's Voice.