Ten Finished Series I Have YET to Finish:
I don't think I have started many series, I might not even be able to list ten. Some of these aren't really a "Series", but I'm gonna list them anyways.
Divergent Trilogy by Veronica Roth. I've read the first book but none of the others. I was spoiled on what happens in the end and I got mad and stopped reading. I might try and pick it up again at another time…We'll see…
Percy Jackson and the Olympians Series by Rick Riordan. I've only read the first book so far, and I loved it. Can't wait to pick up the second book. I will hopefully read it this month!
Veronica Mars Series by Rob Thomas and Jennifer Graham. I own both the first book, The Million Dollar Tan Line, and second book, Mr. Kiss and Tell, but I've only read the first one. I believe there will be more books in this series and I cannot wait to read them all! I know this series isn't finished yet but I had to include it because I love V-MARS!!
The Hobbit/The Lord of The Rings Trilogy by J.R.R. Tolkien. I had the read The Hobbit in High School, and I enjoyed it, I've always wanted to read the trilogy but never got to it.
If I Stay Duology by Gayle Forman. I own both books but I've only read if I stay. I really enjoyed it (The movie, not so much) hopefully the second book, Where She Went, is just as good!
Jumping Off Swings Duology by Jo Knowles. The first book Jumping Off Swings was okay…and the synopsis of the second book Living With Jackie Chan, doesn't interest me, so I will not be finishing.
I guess I could only come up with five…and even some of those are pushing it. Well I hope you still enjoyed this Top Ten Six Tuesday!
*Top Ten Tuesday is a weekly meme hosted by The Broke and the Bookish.
*EDIT*
Top make it ten, I decided to add some series that I haven't read but would like to.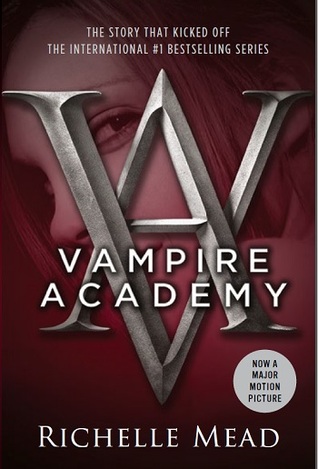 The 5th Wave by Rick Yancy.
The Maze Runner Series by James Dashner.
The Heroes of Olympus Series by Rick Riordan.
The Vampire Academy Series by Richelle Mead.