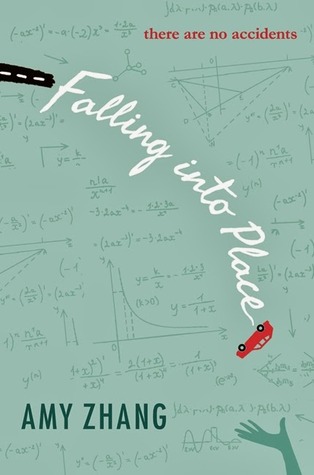 Book: Falling Into Place.
Written By: Amy Zhang.
Pages: 304.
Synopsis: (From Book) On the day Liz Emerson tries to die, they had reviewed Newton's laws of motion in physics class. Then, after school, she put them into practice by running her Mercedes off the road.
Why? Why did Liz Emerson decide that the world would be better off without her? Why did she give up? Vividly told by an unexpected and surprising narrator, this heartbreaking and nonlinear novel pieces together the short and devastating life of Meridian High's most popular junior girl. Mass, acceleration, momentum, force—Liz didn't understand it in physics, and even as her Mercedes hurtles toward the tree, she doesn't understand it now. How do we impact one another? How do our actions reverberate? What does it mean to be a friend? To love someone? To be a daughter? Or a mother? Is life truly more than cause and effect?
My Thoughts: Falling Into Place would have been more enjoyable if written in first person. It was hard to get into because of the writing style. I tried to read this a while back, but I just couldn't handle the writing style. I kept hearing good things about this book so I decided to suck it up and read it.
I found it hard to really feel bad for Liz seeing as she was such a jerk. I feel like everyone acted as if she was the queen of everything. She was a bully. I hate when people think that just because you have things going on at home, or because some close to you dies, it gives you the right to be a horrible person. Liz was very cruel and felt bad after the fact. You can't hurt someone then feel bad. She should have thought about the consequences before she went for the jugular.  Even though Jake is a hypocrite I was glad when he told her off. Finally someone was telling her about herself.  Yeah, maybe she was depressed, but she was a horrible and she knew it. The people around her should have known something was wrong. Of course her mom didn't know anything, seeing as she was never around.
I hate when books have too many chapters. Especially when it is unnecessary. Most of the chapters could have been combined. I was not surprised when we finally find out who is telling this story. I knew it all along. You must have not been paying attention if you really were surprised by it. This book was okay, there were good story lines, then there were others that should have been left out. I gave Falling Into Place 3 Stars.