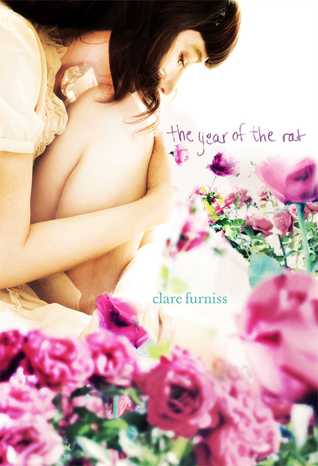 Book: The Year of the Rat.

Written By: Clare Furniss.
Pages: 304.
Synopsis: (From Book.) The world can tip at any moment…a fact that fifteen-year-old Pearl is all too aware of when her mom dies after giving birth to her baby sister, Rose.
Rose, who looks exactly like a baby rat, all pink, wrinkled, and writhing. This little Rat has destroyed everything, even ruined the wonderful relationship that Pearl had with her stepfather, the Rat's biological father.
Mom, though…Mom's dead but she can't seem to leave. She keeps visiting Pearl. Smoking, cursing, guiding.
Told across the year following her mother's death, Pearl's story is full of bittersweet humor and heartbreaking honesty about how you deal with grief that cuts you to the bone, as she tries not only to come to terms with losing her mother, but also the fact that her sister—The Rat—is a constant reminder of why her mom is no longer around.
My Thoughts: Although it was slow at some points, I really enjoyed this book. I liked how each chapter was a different month. Sometimes it felt like there could have been more within a chapter, but the story was so good that I didn't want to put it down.
I know that Pearl just lost her mom, but some of her reactions were mean and a bit over the top. I couldn't believe it when she left her newborn sister crying on the floor. She made me want to scream at her. Instead of trying to help the situation, she was just making everything worse with her bad attitude. She acts like she was the only one who lost someone.
The part that pissed me off the most was when she told her dad that she was going with her "real" dad. That man has been her dad her whole life, and has treated her like nothing but his daughter, now that she thinks she is the only one hurting, she wants him to hurt too so she throws that crap his way. During Christmas of all times!! She was so selfish it was hard for me to like her.
One of my biggest pet peeves is a child who has everything, but having step parents or grandparents who raise them their whole life isn't good enough. In most cases when your "real" parents aren't around, it's because they chose not to be. Get real and take your head out of your butt.
Overall, I really liked this book.  I gave it 4 Stars.